Member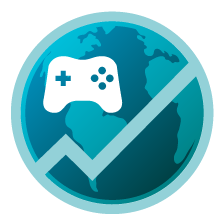 I think they have done a decent job at that given the change we've seen in the western space. it's just that Nintendo offered more to publishers they were lacking in. it makes me wonder if there are business reasons relating to that for Bamco and Sega. SE and Capcom get some benefits that we aren't seeing with the other two, and I wonder if it has to do with historical support not being as lackluster (though one can easily say the same for SE and Capcom, but Nintendo does more for them, because they reap more rewards)
The difference is largely upper management and internal engine support.
Within 2 years of Nagoshi being taken off the board of directors and stripped of his Chief Creative Officer title, suddenly Sega is singing a slightly different tune with Switch in exceedingly noticeable ways. Meanwhile, Harada is in charge at Bandai Namco.
Additionally, while Capcom eventually had to do a specialized RE Engine work-up for MHR to support expanded vision in light of its market performance, MT Framework was quickly accommodated for Switch. Likewise, outside BDU1 and 3 at Square, Unreal Engine 4 or Unity ruled the roost, so Switch reaped benefits there by being supported in UE4/Unity. The same cannot be said for Dragon Engine and whatever tools Atlus had been using.
A combination of these factors is what leads to the circumstances of which publishers are and are not present. And when something about these factors changes (see example: Astral Chain convincing Square Enix that Nier Automata would be doable on Switch since both were made by Platinum and therefore utilize the same or similar engine), so will the support.