Staff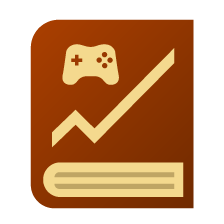 真実はいつもひとつ! There's only one truth
Update @ 21/03/2023
You can find the current rules
here
.
This post is kept for posterity.
---
Install Base Rules​
"Install Base is therefore created with the aim of being a welcoming and healthy place, where people can contribute and learn through the members' insights and the vast amount of data at their disposal. This cannot be achieved without providing a safe place."
-- Install Base Mission Statement
Please also read the
Install Base General Guidelines
.
THINKbefore you post:

Is it True?
Is it Helpful?
Is it Inspiring?
Is it Necessary?
Is it Kind?

Please support your claims on certain market conditions with data. There is a lot of data available, including third-party resources, such as Game Data Library.
Respect the time invested by a member into elaboration of their argument by doing the same in return when you post.
Do not start console wars. Do not troll, post drive-by messages, or derail threads. Port-begging is being frowned upon.
Do not spread racism, homophobia, transphobia, misogyny, xenophobia, ableism, body shaming, or use any other harmful words that any sane person would not say to their mom or a stranger face to face.
Treat other members with respect. Be thoughtful with your posts. Do not bully, stalk, post in bad faith, call people names, or attack members in any other way.
Do not link to NSFW content. This includes embeds (images, media, etc.).
Do not link to websites that host illegal content.
Circumventing bans with an alt account will not be tolerated and results in a permanent ban for all accounts involved.
Moderators use verbal warnings (DMs to members or red text in threads), formal warnings, thread-bans, temporary bans, and, in extreme cases, permanent bans as a means to protect the community from bad actors and keep the discussion on the website healthy. You can appeal moderation decisions. If you are not banned, you can also share your thoughts and concerns in the Community Discussion And Moderation Feedback thread.
Last edited by a moderator: