Staff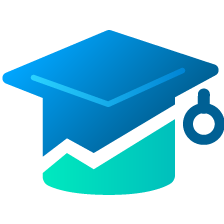 ¯\_(ツ)_/¯
Since March 2020 consoles around the world have been in immediate sellout status which has plagued the launch of both new gen systems, the PS5 and Xbox Series X|S.
Normally there's enough supply to always satisfy current demand so the only way to get a read on console sales is through a general base line over a period of months and typical boosts in demand such as game releases, price cuts, and seasonal trends.
Not in 2021 with PS5/XBS! The biggest game could launch tomorrow but if no retailer has any stock, no consoles get sold. However, that leaves us in a unique situation. Thanks to every major retailer in the US doing online drops and making events out of having stock for each system, we actually have a record for when each console is in supply. We could even map out which weeks would have more stock than the other based on how many retailers have units that week.
This thread's purpose is to be a record of those drops and an archive of previous drops so we can have a timeline for PS5 and XBS.
But don't think this is just for the US! I'm one person focusing on one country. If you live in the UK or Germany, or anywhere else and can provide something similar, then feel free! Depending on how Switch OLED is handled, we could have that join this thread.
I will be using the NPD schedule to determine week to week and what weeks are in what month.
US History
November 2020
December 2020
January 2021
February 2021
March 2021
April 2021
May 2021
June 2021
July 2021
August 2021
September 2021
October 2021
November 2021
December 2021
January 2022
February 2022
March 2022
April 2022
May 2022
June 2022
July 2022
August 2022
September 2022
October 2022
November 2022
Last edited: