Member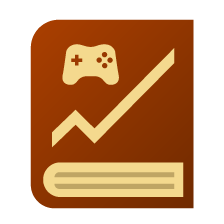 Though people play Pokemon, Animal Crossing, Fire Emblem and Mario Kart on mobile it's far from a monopoly.

To use an analogy it's like Marvel movies being available on other streaming sites, namely Netflix. They do well in their established field of traditional box office returns and also do well on a platform where they have plenty of competition but if they were to leave said platform it's not as if the platform will shrivel up and die.

Mobile is that way now. PCs are ubiquitous and access to games is only going to increase regardless of the hardware make up so the potential is there that it can reach a similar state. Mobile didn't need Nintendo's participation or cooperation to become as big as it is today. It's still early days but l think the market is large enough to support several big fish staying in their own lanes.

It's hard to see now as I'm sure it was hard to see mobile erupting when iPhone came out in 2008 and said gaming wasn't a focus of their's. The market had other plans for them though.
That's all well and good but the data you presented does not support your supposition that:
The data shows that though they participate in the biggest gaming market in Japan they do not exclusively control the biggest I.P.s in that segment
I still wanna see this Famitsu one you were talking about. Also I'm not quite sure why you keep going on about a monopoly when I don't even posit such. Both statements can coexist in that Nintendo has the most desirable IP in JP while independent ecosystems can form without their inclusion or cooperation. So, I'm honestly not quite sure what the contention has been; when I first mentioned that if Nintendo put their games on the system then the PC market in JP would be growing faster.