Member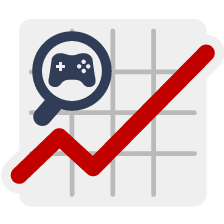 Life Will Change
Nintendo of course continues to show remarkable growth for a frankly absurd number of its IP in Japan; however, the rest of the market has seen some fairly dramatic contraction in sales within the country over the last generation/decade, compared to their erstwhile heyday and peaks. Last generation, franchises such as Tales, Final Fantasy, Kingdom Hearts, Metal Gear Solid, Gran Turismo, Resident Evil, Street Fighter, Yakuza, among others, all saw some pretty severe declines.
It wasn't all bad news though; a lot of Nintendo IP obviously hit its highest highs ever (Animal Crossing, The Legend of Zelda, Super Smash Bros., Xenoblade), third party franchises like Persona and Shin Megami Tensei hit historic franchise highs with incredible growth, and even bigger IP such as Monster Hunter mostly managed to hold steady.
Now my question is, going forward - which IP in Japan do you expect to continue to:
Decline
Grow
(Mostly) hold steady
This is specifically pertaining to the Japanese market, mind you (stuff like Resident Evil and Yakuza hit their lifetime peaks globally in spite of posting decline in Japan), so do bear that in mind. This is for both Nintendo and third party IP.
Last edited: