Staff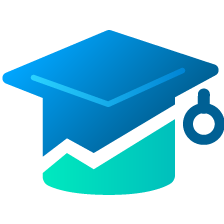 ¯\_(ツ)_/¯
Took a while to make this thread but I think it's about the get good with the holidays coming up and Walmart now starting to show past month sales, might as well create a thread to archive.
How To Use
Go to
https://www.walmart.com/
Search for a game or console
You'll see this
Walmart .com is a very unruly site to use for the purpose of finding sales numbers. By default, the website shows third party and lowest priced versions first. If you want to find only the official from Walmart listing, you have to either click the
In Store
button
OR use the filter option on the side, scroll down to
Retailer
, and then click
Walmart
For ease of use, just do both. Sometimes even if you filter for Walmart only, if you click on an item, it can still show a third-party listing.
In the rare event you find an item that should have a Walmart listing but you only get the third-party listing, check
More seller options, Compare all sellers
in the product page and search for
Sold and shipped by Walmart.com
. Add the item to your cart, go to your cart, click on the item and it should take you to the proper page.
All the numbers and what they mean
As of now, there are two different numbers that are shown on Walmart:
X+ bought since yesterday / in past month
In X+ people's carts
X+ bought since yesterday is simple. It updates every day and has the following milestones: +50 (rare to see, maybe only on select items?), 100+, 500+, 1000+, 5000+ (10000+ might exist?)
X+ bought in past month is new as of the day this thread was created. The start and end of what a month means is unknown, but these are the milestones I've seen: 100+, 500+, 1000+, 5000+, 10000+
Carts is strange. Some items on Walmart will never shows a sales number, and if they do, it caps out at 200+ carts. Carts doesn't have to mean something has sold, but for items that do show the above "X+ bought since yesterday", 200+ carts is always lower than 100+ bought. The milestones are 50+, 100+, 200+
I see past month sales on mobile Chrome for console, but not on desktop or mobile Edge.
How To Post
Don't spam messages. If you checked 100 games, sort them neatly in one post so everyone can read it.
Follow your favorite games and see what they sell! I'll track hardware.
Last edited: