Digital charts
Week 16
Lego Star Wars: The Skywalker Saga retains No.1 position in the UK digital charts, despite a 53% fall in sales week-on-week.

The game was No.1 the week before, too, despite a 72% sales drop (there was a delay in last week's GSD charts).

Both weeks Grand Theft Auto 5 took the second position. However, this week sales have dropped 32% week-on-week. Elden Ring is still at No.3, despite a 16% sales slide.

Overall, digital game sales in the UK dropped by 33% week-on-week.
01 LEGO STAR WARS: THE SKYWALKER SAGA (WARNER BROS. INTERACTIVE)
02 ELDEN RING (BANDAI NAMCO ENTERTAINMENT)
03 GRAND THEFT AUTO V (ROCKSTAR GAMES)
04 WWE 2K22 (TAKE TWO GAMES)
05 MONOPOLY PLUS (UBISOFT)
06 RED DEAD REDEMPTION 2 (ROCKSTAR GAMES)
07 FIFA 22 (EA SPORTS)
08 CALL OF DUTY: BLACK OPS 3 (ACTIVISION BLIZZARD)
09 LITTLE NIGHTMARES (BANDAI NAMCO ENTERTAINMENT)
10 CALL OF DUTY: VANGUARD (ACTIVISION BLIZZARD)
----------
Physical charts
Week 22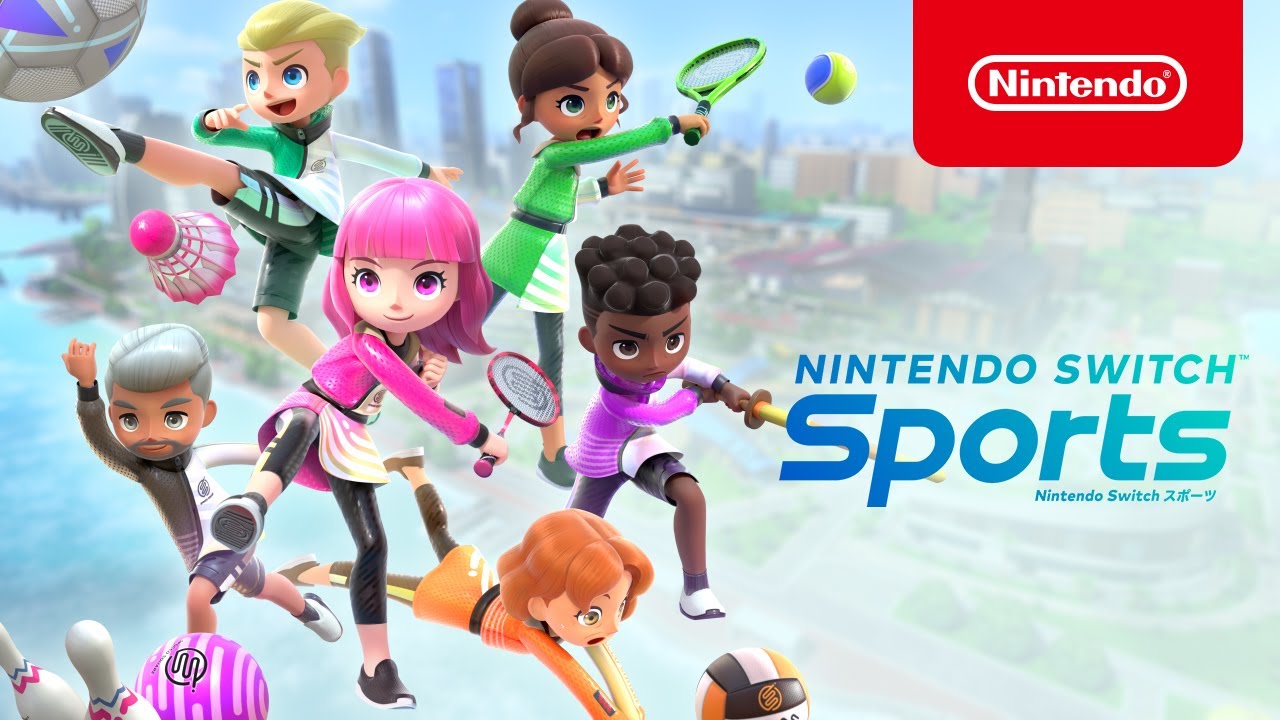 Original (6/7): This week's UK software sales are in, with a few games rising on the charts. Nintendo Switch Sports moved to #2 following a 24 sales increase. LEGO Star Wars: The Skywalker Saga went up a spot of its own to #3 thanks to a 77 percent sales increase. We also see Mario Kart 8 Deluxe...

nintendoeverything.com
Horizon Forbidden West has returned to No.1 in the UK boxed retail charts, following a 31% bump in sales week-on-week.

The title continues to benefit from PS5 hardware bundles. PS5 console stock has improved significantly over the last few months, and Horizon has featured in both official and unofficial hardware deals.

Last week's No.1, Sniper Elite 5, tumbles to No.8 after a 67% drop in sales week-on-week.

The biggest riser of the week is WWE 2K22, which jumps to No.7 after a 356% increase in sales. The 2K Games title has been featured in Sony's Days of Play promotional campaign, with the PS4 and PS5 versions available for under £25.

It was an extended bank holiday weekend in the UK to mark the Queen's Platinum Jubilee, and there were sales increases across the board. Nintendo Switch Sports was up a place to No.2 after a 24% sales rise, Lego Star Wars: The Skywalker Saga is back at No.3 after a 77% sales increase, and FIFA 22 is at No.4 due to a 79% jump.

Mario Kart 8: Deluxe is back in the Top Five with a 27% sales uptick, while Pokémon Legends: Arceus is up two places to No.6 due to a 13% sales rise.
| | | | | |
| --- | --- | --- | --- | --- |
| # | | Title | Publisher | Last Week |
| 1 | | HORIZON FORBIDDEN WEST | SONY COMPUTER ENT. | 2 |
| 2 | | NINTENDO SWITCH SPORTS | NINTENDO | 3 |
| 3 | | LEGO STAR WARS: THE SKYWALKER SAGA | WARNER BROS. INTERACTIVE | 4 |
| 4 | | FIFA 22 | ELECTRONIC ARTS | 6 |
| 5 | | MARIO KART 8 DELUXE | NINTENDO | 7 |
| 6 | | POKEMON LEGENDS: ARCEUS | NINTENDO | 8 |
| 7 | | WWE 2K22 | TAKE 2 | 35 |
| 8 | | SNIPER ELITE 5 | SOLD OUT SALES & MARKETING | 1 |
| 9 | | MINECRAFT | NINTENDO | 9 |
| 10 | | GRAN TURISMO 7 | SONY COMPUTER ENT. | 5 |
| 11 | | KIRBY AND THE FORGOTTEN LAND | NINTENDO | 15 |
| 12 | | ANIMAL CROSSING: NEW HORIZONS | NINTENDO | 10 |
| 13 | | GRAND THEFT AUTO V | TAKE 2 | 11 |
| 14 | | GRAND THEFT AUTO: THE TRILOGY – THE DEFINITIVE EDITION | TAKE 2 | 21 |
| 15 | | DYING LIGHT 2 STAY HUMAN | TECHLAND | 17 |
| 16 | | PLAYSTATION VR WORLDS | SONY COMPUTER ENT. | 38 |
| 17 | | ELDEN RING | BANDAI NAMCO ENTERTAINMENT | 12 |
| 18 | | RATCHET & CLANK: RIFT APART | SONY COMPUTER ENT. | 18 |
| 19 | | MARIO PARTY SUPERSTARS | NINTENDO | 16 |
| 20 | | UNCHARTED: LEGACY OF THIEVES COLLECTION | SONY COMPUTER ENT. | 20 |
| 21 | | THE LAST OF US PART II | SONY COMPUTER ENT. | 25 |
| 22 | | ASTRO BOT RESCUE MISSION | SONY COMPUTER ENT. | |
| 23 | | BLOOD & TRUTH | SONY COMPUTER ENT. | |
| 24 | | EVERYBODY'S GOLF VR | SONY COMPUTER ENT. | |
| 25 | | MOSS | PERP GAMES | |
| 26 | | SUPER MARIO 3D WORLD + BOWSER'S FURY | NINTENDO | 23 |
| 27 | | SONIC COLOURS ULTIMATE | SEGA | 24 |
| 28 | | JUST DANCE 2022 | UBISOFT | 29 |
| 29 | | SUPER MARIO ODYSSEY | NINTENDO | 19 |
| 30 | | THE LEGEND OF ZELDA: BREATH OF THE WILD | NINTENDO | 27 |
| 31 | | LEGO HARRY POTTER COLLECTION | WARNER BROS. INTERACTIVE | 30 |
| 32 | | SUPER SMASH BROS. ULTIMATE | NINTENDO | 32 |
| 33 | | NEW SUPER MARIO BROS. U DELUXE | NINTENDO | 13 |
| 34 | | STAR WARS JEDI: FALLEN ORDER | ELECTRONIC ARTS | |
| 35 | | FAR CRY 6 | UBISOFT | 39 |
| 36 | | TINY TINA'S WONDERLANDS | TAKE 2 | 34 |
| 37 | | POKEMON BRILLIANT DIAMOND | NINTENDO | 36 |
| 38 | | SONIC MANIA PLUS | SEGA | 34 |
| 39 | | RING FIT ADVENTURE | NINTENDO | 22 |
| 40 | | FORTNITE MINTY LEGENDS PACK | EPIC GAMES | 32 |
UK Charts - Week 18, 2022
UK Charts - Week 19, 2022
UK Charts - Week 20, 2022
UK Charts - Week 21, 2022
PAL Thread aggregator for Week 18, 2022
PAL Thread aggregator for Week 19, 2022
PAL Thread aggregator for Week 20, 2022
PAL Thread aggregator for Week 21, 2022
Last edited: