Staff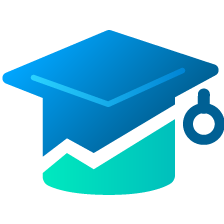 ¯\_(ツ)_/¯
Hello! The past 15 months have been an exciting time for the video game sales community. We've proven capable of maintaining our own forum which has grown to over 2,000 members. As a new forum, we have been investigating ways to improve the discussion and usability of Install Base, from last year's inclusion of new mods and site redesign, to what we are announcing for this year, Sportsbook and Tickets. These addons cost money to implement, so thank you to those that have donated and or kept your ad blockers off for our site.
Tickets
We're opening up a ticket system. While we believe all feedback and discussion should be provided publicly in the
Community Discussion and Moderation Feedback
thread, the ticket system provides another option for any direct and private conversations with the moderation and admin team. This will also allow us to support with any forum related issues. Please make sure to follow the ticket categories.
You can find the Tickets section in the forum navigation here
Official Betting
Spanning three decades and across three different websites now, the prediction threads have been a mainstay for the sales community. Threads that allow us to flex our
luck
analytical skills and come the closest to predicting the final results. While there is enjoyment to be found in placing high amongst your peers, we felt there could be new ways to express victory and gain satisfaction.
Official Betting uses the Sportsbook addon is a tool that allows you to put your money where your mouth is. The staff of Install Base will create curated bets for you to wager on, ranging from NPD to specific events such the current
10 big predictions for 2023
.
This does not mean the death of the traditional prediction threads, nor are we forbidding users to create their own prediction threads over in the Official Hangouts and Prediction Groups section of the forum. Official Betting allows the staff to amplify key or controversial potentials in the industry site wide, with easy access to all members. We also reserve the right to expand bets beyond the video game industry and into other mediums, such as Box Office results, Manga sales, and other mediums our site expands to.
Every member will start with 2,000 credits with which you can spend however you want. Each bet has the potential to have differing odds depending on who creates the bet, so be observant on how you spend.
In terms of moderation, do not grief other members for their credit amount, or how much they might've spent on a particular bet, such as in the case where a member might be adamant on a particular outcome only for them to have not participated in the official bet or have only wagered small amounts.
We have many bets already available to wager on for this year and expect many more as more events pop up.
Survey
Now that it's been more than a year, we want to ask the community how their experiences have been since we've made some radical changes to the forum. We don't have an exact date for this but be on the lookout.
Thanks
Seriously, thank you all for your participation with Install Base. This is a project that cannot be completed, only improved on as time progresses. This can only happen with continued feedback from you guys, Thank you.