Member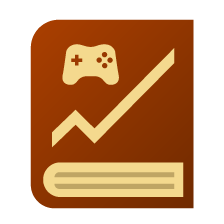 Atlus, Harada, Night game is the new Alliance!!!
Nah.

The Xenoblade ip has probably hit its peak, which is a 2.5 million sold success story.

MonolithSoft needs to show and prove on another type of game, and imo it needs to be an action rpg (WITH CONTROLLABLE PARTY MEMBERS) and a different setting and character design, and ui.

Like, I gotta say that the MC from Metaphor is probably the coolest looking MC I've seen in like a decade, just on drip alone.

Add some shoulders ala a a growing young man, and a bit more muscle definition and it's peak main character design imo(as it is, its drip wrapped around a twig).

Monolith needs to find someone with that kinda pizazz in character design.

Xb3>>>Xb2>Xb1 but Still a ways to go.
???? Metaphor MC is literally just Cheap Marth with an elf girl chara that looks like cheap Dress Up Darling Elf cosplay girl. There is no drip at all from that kek.
Also
@Tokuiten
need to said i am overboard with thinking FF16 will deliver that big FW number on JP. With the current weak sauce launch... i will say i still believe FF will beat XC3 but with digital added on later weeks as long as leg don't totally collapse.
While I do agree that Xenoblade is far from being a flagship for Nintendo, I don't think it's reasonable to discard it as not a triple A project... It's pretty much high there (arguably above those franchises you cited) when it comes to production value for Nintendo first party games
I mean, if people who finish XC3, they should noticed how after the peak fiction of Chapter 5 to 6. The whole game feels like the budget run out. Just remember the last 2 boss fight before penultimate boss and how they went with wimper like there is no more budget left. Some of the stuff that feels should have more expansion in stories also end up not much resolved.
Thats why i don't see it as AAA Project. And Takahashi himself has said that before that XC does not receive big AAA budget from Nintendo. And based on how its marketing goes. I would not doubt if XC3 whole dev and marketing budget will not reach Mario/Zelda or Pokemon marketing budget alone which is the real AAA project from Ninty