Member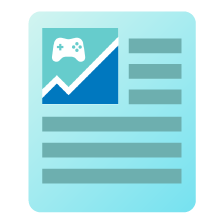 I think XC3 will be ahead on the first 8 months (March being the last time we will get Japanese numbers, for a long time at least) aligned. I'm expecting XC3 to end within 600~800k, while FFXVI will go past 800k. I had my doubts about the later, but with a Sony exec saying there's 5 mi Japanese core gamers on PC, a PC late port should be enough to make sure of that.
I saw someone claim Xb2 sold 500k in Japan and my brain is going "wut?"

It can't be healthy to have such vaunted expectations on a midtier series.
You should look into where the numbers came from before dismissing them.
By December 2017, XB2 sold 160k physical (shipment based on sell through and stock numbers) and 100k digital (based on Nintendo report minus shipped units). In other words, a 38.5% digital ratio.
By the end of 2021, Media Create reported the game sold 300k physical. Almost doubling what it did since that first number.
And then there are several reasons to believe the digital ratio increased since then:
- The introduction of vouchers. XC2 physical costs ¥7.980, 2 vouchers cost ¥9.980. We've seen the effect of it in other games, and the expectation is for games priced that hight to have above 50% digital ratio.
- The game wasn't reprinted that often, pushing people to buy digital.
- It sold 30k physical in 2021 as a whole (Media Create numbers), meanwhile in just the first half of 2021 it outsold a game which sold 40k based on eShop rankings.
And, finally, the game didn't stop selling in 2021. It has been charting on eShop rankings almost every week ever since XC3 was announced.