Member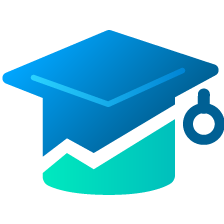 Introduction, Methodology and Limitations.
"What is an Otome Game?"
The year was 1994, Keiko Erikawa was doing some things in Koei and from that came
Angelique
. But, that's not the story I'm here to tell you today. To be frank, that's a story I could not tell you even if I wanted, since my research lacks any sales data about the original release of Angelique. This is not to say that I'm not telling you any story here, but to introduce the most important point I want you to understand before embarking in this thread: This is not the full story. I can't and won't tell you about Keiko Erikawa's wishes with the development of
Angelique
, I can't and won't tell you about the boom of the Smartphone games, I can't and won't tell you about the PC market and so on. Of course, I would love to be able to discuss every and single one topic related to the Otome Games Industry and will most surely do so if possible eventually, however, keep in mind that primarily this is a story about Console releases of Otome Games and the data we have about them. Now that I explained that, let's go back to the question:
"Again, What is an Otome game?"
VNDB defines it as 'A game with a female protagonist, with the central focus on developing a relationship with one or more male characters. These games are usually aimed at a female audience.'. We can keep at that, however, it should be noticeable that there are inconsistencies. For example: VNDB doesn't consider
Hakuouki Reimeiroku
as an Otome Game, while Girl Game Wiki Database does. In counterpoint, VNDB considers
Princess Arthur
and
Nana
as Otome Games, while Girl Game Wiki Database doesn't. There are also some more insane arguments, like those who argue that
Persona 3 Portable
could be considered an Otome Game because of its Female MC route. The definitive answer I want you to have, however, is that for this database I made a mix of both, Girl Game Wiki Database and VNDB and used that as the 'definitive definition' of Otome Game.
With that sorted, I want to bring up categorizing issues of this database. Categorizing in this database is divided by:
Ports, Re-releases, Fandiscs
and
Licensed Titles
. Most of the times when an Otome Game is re-released, be it on the same console or in a different one, it gets extra content in some way. That is troublesome, since sometimes they are considered Remakes, sometimes they are simply considered normal ports or re-releases. When categorizing data like that, however, I can't really make that many exceptions as to what is what, so things were categorized as
Ports
, if it was the first time of the specific game in that console, and
Re-releases
, if the same game was previously released in said console, the concept of Remakes, for example, is not considered for this database.
Fandiscs
are also identified since, because of their nature as basically after stories of the original titles, their selling potential is usually bound/limited to the original game sales.
Licensed Titles
are not categorized in the notes section, but with an
*
instead. Manga-to-game adaptations, like Konami's
Hana Yori Dango -Koi Seyo Otome!-
or Otomate's
Fushigi Yuugi Suzaku Ibun
, are included in this classification, however, titles like Capcom's
Full House Kiss
, which was a partnership between Capcom and the manga magazine Hana to Yume, were not included. Multimedia projects adaptations like MAGES's
B-Project: Ryuusei Fantasia
and Otomate's
Gakuen K -Wonderful School Days-
were also included, but spin-offs of games, like Otomate's
Elkrone no Atelier ~Dear for Otomate~
, a spin-off of Gust's Atelier Series, and Konami's
Tokimeki Memorial Girl's Side
, a spin-off of Tokimeki Memorial, were not included under licensed titles, though these are noted as spin-offs when important. Books/Novels adaptations, like Alchemist's
Aka Ito DS
, which was an adaptation of a smartphone novel, were generally also not included as
Licensed Titles
, though, Light Novels adaptations, like Otomate's
Otome Game no Hametsu Flag Shika Nai Akuyaku Reijou ni Tensei Shite Shimatta... ~Haran o Yobu Kaizoku~
, were included in the category.
Another important thing to point out is that this database only considers one release of each game. How so? If a game is released digitally and then at retail, you will only see the retail version of the game. Special editions, budget and double pack re-releases are excluded as well, with the one exception being
Kin'iro no Corda 3 Ano Natsu no Boku-tachi no Subete BOX
, because that was the only version of the game to rank.
Moving forward, let's discuss Sales Data. This database (currently)
uses exclusively Famitsu data until 2014
. However, from 2014 onwards, Famitsu data starts to get far more inaccurate, as the lack of Top 1000 data, among other reasons, limited Famitsu range to Top 30 sales only, which not only limited long term numbers, but also made almost any title releasing in packed weeks unreachable due to the high cut lines. Because of that, from that year onward, numbers from
Media Create
Top 1000 were also included,
HOWEVER
, it needs to be addressed that, in recent years, Media Create numbers have been smaller than Famitsu numbers for a lot of titles.
First Week
sales are generally lower in Media Create when compared to Famitsu, but
lifetime/life to date
numbers are higher, since titles usually only rank once in Famitsu, against years of ranking on Media Create.
Graphs
(currently)
use Famitsu data.

What's coming next for the thread (and current issues):
- Add charts to every year and decade
- Add Media Create data for every year
- Add more Developer/Publisher highlights
- Add more context
- Make the visual of the thread better.
- Overhaul graphs and fix graphic issues.
- Pricing is inaccurate in many titles, so I need to fix it.
- Yearly graphs are actually sales of titles released in that year, not necessarily yearly sales.
Glossary
Sales Database
1994 - 2005
2006 - 2010
2011 - 2013
2014 - 2017
2018 - ????
???? - ????
Consoles
Consoles: PS1, PS2, PS3 & PS4
Consoles: GB(C), GBA, DS, 3DS
Consoles: PSP
Consoles: PSV
Consoles: NSW
Consoles: SFC, SAT, DCT & WII
Developer / Publisher Spotlight
Ruby Party
Extra
Licensed Games Context
Nintendo eShop Rankings
General Graphs
Last edited: