Member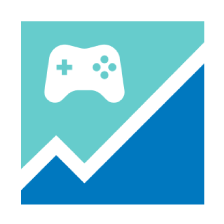 Those were 4 major games they had available, it was absolutely a free game promo. There was also a Super Mario Sunshine bundle available by then as well

https://www.nintendoworldreport.com/news/7702/nintendo-unveils-super-mario-sunshine-bundle

Holiday 2002 sales at $149 with the main Mario game bundled in were not good. A free game deal didn't do much for sales afterwards. They had to go $99 because PS2 and Xbox were now $179 and Nintendo's only advantage was being cheaper.

GameCube was fucked with Xbox being a more viable option to PS2. They didn't have a chance to improve on what the market perceived it as which was a third rate device that had inferior offerings to what Xbox or PS2 had. Holding off on $99 for another year would've lost even more customers to the competition in Holiday 2003.
I disagree, when you saw free game promos in tight times you saw more games and more important titles, that Sunshine bundle took forever to have a good presence in stores too, and sales, they could have done more partnerships too among other things I listed before.
The $99 gave them a temporary boost that didn't last and destroyed the consoles value perception.
2.3M in 2002 that $149 was later, the 2003 yer started off with $149 with a free game promo and a bundle a bit later that was only around for 5 months before Nintendo had retailers drop the prices in august and make the $99 official in September, they didn't try to wait.
This got them maybe enough of a sales boost for the last Q of the year to sell 3.3M in 2003 but a good amount of that was before the $99 price cut.
With a whole year of $99 the Gamecube dropped right back to 2.3M sold for 2004, then 1.7M in 2005, and then sales cratered to 800k for 2006.
You're arguing that the $99 price drop was a necessity but it just doesn't look like that was the case, it looks more that Nintendo was panicking reacting way to fast, and devalued their console brand at record speeds making the DC proud.
If 2003 was only 2.6M and the $99 was 2004, they would have likely sold more than 3.3M copies that year, and 2004 would have had a buffer to slow down the decent. Instead of 11.8M sales in the US the Gamecube may have made it to 13-14M and likely a bit more in the UK and Japan too) without having to so so many bad early which resulted in Nintendo losing more money than they needed to.
It was because of that slump and later $99 price that they planned out the blue ocean strategy to abandon the growing traditional gaming industry to chase a group that weren't going to be loyal customers, and they didn't do much to maintain them with the Wii either. Many people were asking when Nintendo would add this feature, or update certain things with a revision and they never did, that's why the Wii cratered so fast after years on top. Instead, each Wii revision removed features and added almost nothing. When the audience was gone for the Wii U Nintendo went right back to being looked at as a devalued brand after launch selling even less because they never solved the problem. Instead they consolidated around their handhelds, and I think we are in another lightning doesn't strike the same place twice situation yet again but we'll see.
If Gamecube was picking up steam a little more, and had maintained moderately better third party sales than it did, it would have changed how they approached the Wii in some respects. Iwata wouldn't have went nuts saying that all these advanced, complex, sophisticated games with their appealing gameplay of varying lengths long and short, attracting millions of users is
bad
, and gamers aren't buying them anymore (lol) and we need to go after games that don't take more than 5 minutes to play. The guy was rambling like a madman.