Member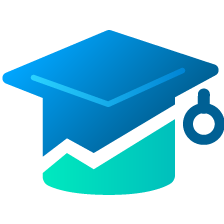 Triangulum Strategem
The Charts in this thread
Nintendo Switch eShop charts covering the period of Oct 25 - Nov 7, 2021 for the following regions: US, CA, MX, JP, AU, UK, DE, IT, SE, FR, CH
Chart methodology
- The sales period covered by each of these regional charts is the past two weeks.
- These charts include only paid-for Nintendo Switch eShop titles (not including DLCs). Any and all free-to-download games (including F2P titles e.g. Fortnite, and free-to-download cloud versions of games e.g. Control) are not included in these charts.
- Each regional chart in this thread was taken from a Nintendo Switch eShop account bound to the respective region:
Each regional chart contains the top 50 paid-for software titles that have been downloaded most frequently over the past two weeks in that region, regardless of whether they are download only or also have a retail presence.
Retail sales of any titles are not taken into account in these charts.
- All charts in this thread have been retrieved on the exact same day and date (always a Sunday) in their respective region. The time of the day the charts have been retrieved may differ though.
- Due to technical issues outweighing any possible benefits, game names are not identical across the charts.
Color Map
Bold Blue
- pre-orders and titles released in the last 7 days
Light blue
- titles released more than 7 days ago but still within the 14 days period covered by the charts
light red
- discounts that occurred during the 14 day period covered by the charts ("is" means the game is still on sale, "was" means it is no longer on sale but was at some point in the last 2 weeks)
US eShop Chart for the period of Oct 25 - Nov 7, 2021
01./01. Mario Party Superstars {2021-10-29} (USD 59.99)
02./03. Unravel Two {2019-03-22} (USD 19.99)
(was 83% off)
03./02. Metroid Dread {2021-10-08} (USD 59.99)
04./04. Animal Crossing: New Horizons {2020-03-20} (USD 59.99)
05./05. Minecraft {2018-06-20} (USD 29.99)
06./06. Super Smash Bros. Ultimate {2018-12-07} (USD 59.99)
07./07. Stardew Valley {2017-10-05} (USD 14.99)
08./00. Grand Theft Auto: The Trilogy – The Definitive Edition {2021-11-11} (USD 59.99) [preorder]
09./08. Mario Kart 8 Deluxe {2017-04-28} (USD 59.99)
10./09. Among Us {2020-12-15} (USD 5.0)
11./00. Unpacking {2021-11-02} (USD 19.99)
12./10. Hob: The Definitive Edition {2019-04-04} (USD 19.99)
(was 85% off)
13./13. Plants vs. Zombies: Battle for Neighborville Complete Edition {2021-03-19} (USD 39.99)
(was 70% off)
14./15. LEGO Harry Potter Collection {2018-10-30} (USD 49.99)
(was 75% off)
15./00. STAR WARS: Knights of the Old Republic {2021-11-11} (USD 14.99) [preorder]
16./17. MONOPOLY for Nintendo Switch {2017-10-31} (USD 39.99)
(was 75% off)
17./37. Little Nightmares Complete Edition {2018-05-18} (USD 29.99)
(was 75% off)
18./24. Diablo Prime Evil Collection {2021-09-23} (USD 59.99)
(is 16% off)
19./00. Amnesia: Collection {2019-09-12} (USD 29.99)
(was 90% off)
20./20. Scott Pilgrim vs. The World: The Game – Complete Edition {2021-01-14} (USD 14.99)
(was 50% off)
21./00. Devil May Cry 3 Special Edition {2020-02-20} (USD 19.99)
(is 25% off)
22./12. Diablo II: Resurrected {2021-09-23} (USD 39.99)
23./27. Hollow Knight {2018-06-12} (USD 15.0)
24./19. The Legend of Zelda: Breath of the Wild {2017-03-03} (USD 59.99)
25./32. Outlast: Bundle of Terror {2018-02-27} (USD 24.99)
(was 80% off)
26./00. Just Dance 2022 {2021-11-04} (USD 49.99)
27./22. Super Mario 3D World + Bowser's Fury {2021-02-12} (USD 59.99)
28./16. Skul: The Hero Slayer {2021-10-21} (USD 19.99)
(was 10% off)
29./11. Dying Light: Platinum Edition {2021-10-19} (USD 49.99)
30./18. The Jackbox Party Pack 8 {2021-10-14} (USD 29.99)
31./28. Cuphead {2019-04-18} (USD 19.99)
32./39. Voice of Cards: The Isle Dragon Roars {2021-10-28} (USD 29.99)
33./21. Blasphemous {2019-09-10} (USD 24.99)
(was 66% off)
34./00. AER Memories of Old {2019-08-28} (USD 19.99)
(is 90% off)
35./44. FATAL FRAME: Maiden of Black Water {2021-10-28} (USD 39.99)
36./36. Pokémon Sword {2019-11-15} (USD 59.99)
37./26. Undertale {2018-09-18} (USD 14.99)
38./43. Assassin's Creed: The Rebel Collection {2019-12-06} (USD 39.99)
(was 50% off)
39./00. Shin Megami Tensei V {2021-11-12} (USD 59.99) [preorder]
40./23. Dead by Daylight {2019-09-24} (USD 29.99)
(was 50% off)
41./00. Mario + Rabbids Kingdom Battle Gold Edition {2017-11-17} (USD 79.99)
(was 75% off)
42./31. RollerCoaster Tycoon 3 Complete Edition {2020-09-24} (USD 29.99)
(was 55% off)
43./14. Moonlighter: Complete Edition {2020-05-29} (USD 28.99)
(was 76% off)
44./00. Shin Megami Tensei V Digital Deluxe Edition {2020-11-12} (USD 84.99) [preorder]
45./00. Sid Meier's Civilization VI {2018-11-16} (USD 29.99)
(is 70% off)
46./00. Gear.Club Unlimited 2 {2018-12-02} (USD 39.99)
(is 85% off)
47./00. DRAGON BALL Xenoverse 2 for Nintendo Switch {2017-09-22} (USD 49.99)
(is 84% off)
48./00. Super Mario Odyssey {2017-10-27} (USD 59.99)
49./45. Mortal Kombat 11 Ultimate {2019-11-02} (USD 59.99)
(was 65% off)
50./00. Super Monkey Ball: Banana Blitz HD {2021-10-05} (USD 39.99)
CA eShop Chart for the period of Oct 25 - Nov 7, 2021
01./01. Mario Party Superstars {2021-10-29} (CAD 79.99)
02./03. Unravel Two {2019-03-22} (CAD 25.99)
(was 83% off)
03./02. Metroid Dread {2021-10-08} (CAD 79.99)
04./05. Animal Crossing: New Horizons {2020-03-20} (CAD 79.99)
05./04. Minecraft {2018-06-20} (CAD 29.99)
06./07. Angel's Punishment {2021-09-03} (CAD 29.99)
(was 99% off)
07./06. Mario Kart 8 Deluxe {2017-04-28} (CAD 79.99)
08./00. Unpacking {2021-11-02} (CAD 26.59)
09./10. Stardew Valley {2017-10-05} (CAD 16.99)
10./08. Hob: The Definitive Edition {2019-04-04} (CAD 25.19)
(was 85% off)
11./19. Diablo Prime Evil Collection {2021-09-23} (CAD 79.99)
(was 30% off)
12./09. Super Smash Bros. Ultimate {2018-12-07} (CAD 79.99)
13./16. MONOPOLY for Nintendo Switch {2017-10-31} (CAD 49.99)
(was 75% off)
14./14. LEGO Harry Potter Collection {2018-10-30} (CAD 59.99)
(was 75% off)
15./15. RollerCoaster Tycoon 3 Complete Edition {2020-09-24} (CAD 34.99)
(was 55% off)
16./00. Grand Theft Auto: The Trilogy - The Definitive Edition {2021-11-11} (CAD 79.99) [preorder]
17./18. Among Us {2020-12-15} (CAD 6.3)
18./00. Amnesia: Collection {2019-09-12} (CAD 37.79)
(was 90% off)
19./23. Mario + Rabbids Kingdom Battle {2017-08-29} (CAD 79.99)
(was 75% off)
20./17. Overcooked! All You Can Eat {2021-03-23} (CAD 45.49)
(was 40% off)
21./25. Plants vs. Zombies: Battle for Neighborville Complete Edition {2021-03-19} (CAD 54.99)
(was 70% off)
22./00. STAR WARS: Knights of the Old Republic {2021-11-11} (CAD 19.94) [preorder]
23./21. The Legend of Zelda: Breath of the Wild {2017-03-03} (CAD 79.99)
24./26. Scott Pilgrim vs. The World: The Game – Complete Edition {2021-01-14} (CAD 19.99)
(was 50% off)
25./00. Just Dance 2022 {2021-11-04} (CAD 59.99)
26./00. Little Nightmares Complete Edition {2018-05-18} (CAD 39.99)
(was 75% off)
27./12. Diablo II: Resurrected {2021-09-23} (CAD 59.99)
28./39. Mario + Rabbids Kingdom Battle Gold Edition {2017-11-17} (CAD 109.99)
(was 75% off)
29./41. Outlast: Bundle of Terror {2018-02-27} (CAD 24.99)
(was 80% off)
30./00. AER Memories of Old {2019-08-28} (CAD 25.19)
(is 90% off)
31./34. Hollow Knight {2018-06-12} (CAD 16.99)
32./35. Voice of Cards: The Isle Dragon Roars {2021-10-28} (CAD 39.99)
33./11. Moonlighter: Complete Edition {2020-05-29} (CAD 35.99)
(was 76% off)
34./37. Assassin's Creed: The Rebel Collection {2019-12-06} (CAD 49.99)
(was 50% off)
35./24. Super Mario 3D World + Bowser's Fury {2021-02-12} (CAD 79.99)
36./33. Super Mario Odyssey {2017-10-27} (CAD 79.99)
37./38. Pokémon Sword {2019-11-15} (CAD 79.99)
38./00. Super Monkey Ball: Banana Blitz HD {2019-10-29} (CAD 39.99)
(is 66% off)
39./00. .cat Milk {2021-08-13} (CAD 12.99)
(is 99% off)
40./00. Shin Megami Tensei V {2021-11-12} (CAD 79.99) [preorder]
41./46. LEGO Marvel Super Heroes 2 Deluxe Edition {2017-11-14} (CAD 39.99)
42./31. OXENFREE {2017-10-06} (CAD 9.99)
(was 60% off)
43./00. SteamWorld Dig {2018-02-01} (CAD 11.59)
(is 75% off)
44./28. Blasphemous {2019-09-10} (CAD 31.49)
(was 66% off)
45./00. Overcooked! 2 {2018-08-07} (CAD 27.99)
(is 66% off)
46./00. FATAL FRAME: Maiden of Black Water {2021-10-28} (CAD 53.19)
47./20. The First Tree {2018-11-30} (CAD 12.5)
(was 75% off)
48./27. Skul: The Hero Slayer {2021-10-21} (CAD 26.59)
(was 10% off)
49./00. Sid Meier's Civilization VI {2018-11-16} (CAD 39.99)
(is 70% off)
50./40. The Jackbox Party Pack 8 {2021-10-14} (CAD 39.99)
MX eShop Chart for the period of Oct 25 - Nov 7, 2021
01./02. Mario Party Superstars {2021-10-29} (MXN 1399.0)
02./01. Angel's Punishment {2021-09-03} (MXN 399.0)
(was 99% off)
03./03. Outlast: Bundle of Terror {2018-03-27} (MXN 399.0)
(was 80% off)
04./04. Outlast 2 {2018-02-27} (MXN 329.0)
(was 80% off)
05./05. Plants vs. Zombies: Battle for Neighborville Complete Edition {2021-03-19} (MXN 899.0)
(was 70% off)
06./14. Diablo Prime Evil Collection {2021-09-23} (MXN 1199.0)
(was 30% off)
07./06. Hob: The Definitive Edition {2019-04-04} (MXN 387.81)
08./07. Minecraft {2018-06-20} (MXN 499.0)
09./26. Little Nightmares Complete Edition {2018-05-18} (MXN 549.0)
(was 75% off)
10./33. Guacamelee! Super Turbo Championship Edition {2018-10-08} (MXN 185.0)
(is 75% off)
11./10. Scott Pilgrim vs. The World: The Game – Complete Edition {2021-01-14} (MXN 299.0)
(was 50% off)
12./08. Blasphemous {2019-09-10} (MXN 484.81)
(was 66% off)
13./11. Hollow Knight {2018-06-12} (MXN 149.99)
14./09. Unrailed ! {2020-09-23} (MXN 169.99)
(was 75% off)
15./00. Amnesia: Collection {2019-09-12} (MXN 581.81)
16./23. Shift Happens {2018-10-10} (MXN 290.81)
(is 90% off)
17./24. Unravel Two {2019-03-22} (MXN 639.0)
(was 83% off)
18./12. Monster Boy and the Cursed Kingdom {2018-12-04} (MXN 699.0)
(was 75% off)
19./13. Torchlight II {2019-09-03} (MXN 387.81)
20./16. Cuphead {2019-04-18} (MXN 349.0)
21./27. Among Us {2020-12-15} (MXN 97.0)
22./22. Stardew Valley {2017-10-05} (MXN 149.99)
23./15. Tools Up! {2019-12-03} (MXN 389.99)
(was 80% off)
24./00. resident evil 4 {2019-05-21} (MXN 399.0)
(is 25% off)
25./41. State of Mind {2018-08-15} (MXN 169.99)
(is 90% off)
26./40. SteamWorld Dig {2018-02-01} (MXN 168.0)
(is 75% off)
27./34. Mario + Rabbids Kingdom Battle Gold Edition {2017-11-17} (MXN 1599.0)
(was 75% off)
28./20. Overcooked! All You Can Eat {2021-03-23} (MXN 494.99)
(was 40% off)
29./00. Resident Evil Revelations 2 {2017-11-28} (MXN 399.0)
(is 60% off)
30./31. LEGO Marvel Super Heroes 2 {2017-11-14} (MXN 689.0)
31./00. DRAGON BALL Xenoverse 2 for Nintendo Switch {2017-09-22} (MXN 890.0)
(is 84% off)
32./00. Guacamelee! 2 {2018-12-10} (MXN 388.0)
(is 70% off)
33./00. Zombie Army Trilogy {2020-03-31} (MXN 678.81)
34./36. Assassin's Creed: The Rebel Collection {2019-12-06} (MXN 749.99)
(was 50% off)
35./00. Jenny LeClue – Detectivu {2020-08-26} (MXN 484.81)
(is 88% off)
36./37. Mortal Kombat 11 Ultimate {2020-10-22} (MXN 1399.0)
37./00. Alien: Isolation {2019-12-05} (MXN 679.99)
(was 56% off)
38./17. Monster Sanctuary {2020-12-08} (MXN 249.99)
(was 50% off)
39./21. Metroid Dread {2021-10-08} (MXN 1399.0)
40./00. Resident Evil Revelations {2017-11-28} (MXN 399.0)
(is 60% off)
41./38. Bow to Blood: Last Captain Standing {2019-04-03} (MXN 1.0)
42./00. Just Dance 2022 {2021-11-04} (MXN 999.0)
43./00. Silence {2019-04-11} (MXN 168.99)
(is 90% off)
44./50. LEGO Harry Potter Collection {2018-10-30} (MXN 1189.0)
(was 75% off)
45./00. Grand Theft Auto : The Trilogy – The Definitive Edition {2021-11-11} (MXN 1399.0)
46./39. FIFA 22: Legacy Edition {2021-10-01} (MXN 899.0)
47./00. Layers of Fear: Legacy {2018-02-21} (MXN 350.0)
(was 80% off)
48./43. Nine Parchments {2017-12-05} (MXN 349.99)
(was 75% off)
49./00. Gorogoa {2017-12-14} (MXN 149.99)
50./35. Worms W.M.D {2017-11-23} (MXN 542.3)
(was 75% off)
JP eShop Chart for the period of Oct 25 - Nov 7, 2021
01./01. Mario Party Superstars {2021-10-29} (JPY 6500.0)
02./03. Tokimeki Memorial: Girl's Side 4th Heart {2021-10-28} (JPY 8580.0)
03./08. Super Robot Wars 30 {2021-10-28} (JPY 9460.0)
04./15. Override: Mech City Brawl – Super Charged Mega Edition {2019-12-12} (JPY 4620.0)
(is 97% off)
05./04. Super Smash Bros. Ultimate {2018-12-07} (JPY 7920.0)
06./07. Voice of Cards: The Isle Dragon Roars {2021-10-28} (JPY 3520.0)
07./06. Crash Drive 3 {2021-07-08} (JPY 2050.0)
(was 95% off)
08./09. Animal Crossing: New Horizons {2020-03-20} (JPY 6578.0)
09./02. Super Robot Wars 30 Digital Ultimate Edition {2021-10-28} (JPY 18150.0)
10./12. Among Us {2020-12-16} (JPY 520.0)
11./05. Metroid Dread {2021-10-08} (JPY 7600.0)
12./00. Danganronpa S: Ultimate Summer Camp {2021-11-04} (JPY 2200.0)
13./13. Minecraft {2018-06-21} (JPY 3960.0)
14./00. Shin Megami Tensei V Digital Deluxe Edition {2021-11-11} (JPY 12830.0) [preorder]
15./14. Mario Kart 8 Deluxe {2017-04-28} (JPY 6578.0)
16./11. Super Robot Wars 30 Digital Deluxe Edition {2021-10-28} (JPY 14850.0)
17./20. Human: Fall Flat {2020-06-25} (JPY 1530.0)
18./21. The Legend of Zelda: Breath of the Wild {2017-03-03} (JPY 7678.0)
19./22. Clubhouse Games: 51 Worldwide Classics {2020-06-05} (JPY 4378.0)
20./24. FATAL FRAME: Maiden of Black Water {2021-10-28} (JPY 5280.0)
21./29. Splatoon 2 {2017-07-21} (JPY 6578.0)
22./10. Dungeon Encounters {2021-10-14} (JPY 3520.0)
23./31. Futari de! Nyanko Daisensou {2020-07-16} (JPY 999.0)
24./26. Pokémon Sword {2019-11-15} (JPY 6578.0)
25./18. PICO PARK {2019-06-08} (JPY 500.0)
26./00. Down in Bermuda {2021-01-14} (JPY 1500.0)
(is 93% off)
27./00. Shin Megami Tensei V {2021-11-11} (JPY 9878.0) [preorder]
28./17. FATAL FRAME: Maiden of Black Water Digital Deluxe Edition {2021-10-28} (JPY 7480.0)
29./27. UNDERTALE {2018-09-15} (JPY 1620.0)
30./25. Monster Hunter Rise {2021-03-26} (JPY 5990.0)
31./16. Voice of Cards: The Isle Dragon Roars + DLC set {2021-10-28} (JPY 4356.0)
32./34. Momotaro Dentetsu: Showa, Heisei, Reiwa mo Teiban! {2020-11-19} (JPY 6930.0)
33./32. Pokémon Shield {2019-11-15} (JPY 6578.0)
34./00. Moto Rush GT {2020-03-26} (JPY 1599.0)
(is 94% off)
35./19. Skul: The Hero Slayer {2021-10-21} (JPY 2100.0)
(was 10% off)
36./30. Capcom Arcade Stadium Packs 1, 2, and 3 {2021-02-18} (JPY 4000.0)
(was 25% off)
37./00. Slime Rancher: Plortable Edition {2021-08-12} (JPY 2570.0)
38./44. Fitness Boxing 2: Rhythm & Exercise {2020-12-03} (JPY 6380.0)
39./39. Devil May Cry 3 Special Edition {2020-02-20} (JPY 1990.0)
(was 50% off)
40./41. Dragon Quest III: The Seeds of Salvation {2019-09-27} (JPY 1650.0)
41./38. Ghosts 'n Goblins Resurrection {2021-02-25} (JPY 3990.0)
(is 33% off)
42./43. Overcooked! 2 Gourmet Edition {2020-04-07} (JPY 4900.0)
(was 43% off)
43./36. Dead by Daylight {2019-09-26} (JPY 4600.0)
(was 50% off)
44./00. Sid Meier's Civilization VI {2018-12-06} (JPY 3300.0)
(is 67% off)
45./00. Overcooked! 2 {2018-11-29} (JPY 2750.0)
(is 65% off)
46./00. Xenoblade Chronicles 2 {2017-12-01} (JPY 8778.0)
47./23. Phoenix Wright: Ace Attorney Trilogy {2019-02-21} (JPY 3362.0)
48./00. Danganronpa V3: Killing Harmony Anniversary Edition {2021-11-04} (JPY 1960.0)
49./00. Urban Flow {2020-11-12} (JPY 1499.0)
(is 93% off)
50./00. Super Mario 3D World + Bowser's Fury {2021-02-12} (JPY 6578.0)
AU eShop Chart for the period of Oct 25 - Nov 7, 2021
01./01. Mario Party Superstars {2021-10-29} (AUD 79.95)
02./00. Unpacking {2021-11-02} (AUD 28.95)
03./03. Animal Crossing: New Horizons {2020-03-20} (AUD 79.95)
04./04. Minecraft {2018-06-21} (AUD 39.95)
05./06. Stardew Valley {2017-10-05} (AUD 16.99)
06./05. Mario Kart 8 Deluxe {2017-04-28} (AUD 79.95)
07./02. Metroid Dread {2021-10-08} (AUD 79.95)
08./12. Cooking Simulator {2020-05-14} (AUD 30.0)
(is 90% off)
09./13. Must Dash Amigos {2019-12-05} (AUD 8.39)
(is 90% off)
10./10. Moonlighter: Complete Edition {2020-05-29} (AUD 42.99)
11./07. Urban Flow {2020-06-26} (AUD 22.5)
(was 94% off)
12./17. Thief Simulator {2019-05-16} (AUD 29.99)
(is 90% off)
13./09. Among Us {2020-12-15} (AUD 6.45)
14./08. Super Smash Bros. Ultimate {2018-12-07} (AUD 89.95)
15./00. Figment {2018-06-28} (AUD 29.0)
(is 89% off)
16./00. Grand Theft Auto: The Trilogy - The Definitive Edition {2021-11-11} (AUD 79.95) [preorder]
17./11. Death Squared {2017-07-13} (AUD 14.99)
(was 85% off)
18./00. STAR WARS: Knights of the Old Republic {2021-11-11} (AUD 18.75) [preorder]
19./15. Overcooked! All You Can Eat {2021-03-23} (AUD 56.95)
(is 40% off)
20./00. Moving Out {2020-04-28} (AUD 37.5)
(is 66% off)
21./00. Amnesia: Collection {2019-09-12} (AUD 42.0)
(is 90% off)
22./00. Shin Megami Tensei V {2021-11-12} (AUD 79.95) [preorder]
23./23. Hollow Knight {2019-07-12} (AUD 17.5)
24./20. The Legend of Zelda: Breath of the Wild {2017-03-03} (AUD 89.95)
25./22. Pokémon Sword {2020-01-09} (AUD 79.95)
26./18. Diablo II: Resurrected {2021-09-23} (AUD 69.95)
27./34. My Time at Portia {2019-04-16} (AUD 45.0)
(is 75% off)
28./28. Cooking Tycoons 2: 3 in 1 Bundle {2020-09-25} (AUD 19.5)
(is 93% off)
29./19. Skul: The Hero Slayer {2021-10-21} (AUD 25.5)
(was 10% off)
30./27. Super Mario 3D World + Bowser's Fury {2021-02-12} (AUD 79.95)
31./00. AER Memories of Old {2019-08-28} (AUD 30.0)
(is 90% off)
32./29. Jurassic World Evolution: Complete Edition {2020-11-03} (AUD 84.99)
(was 55% off)
33./37. Super Mario Odyssey {2017-10-27} (AUD 79.95)
34./00. Just Dance 2022 {2021-11-04} (AUD 79.95)
35./31. Worms W.M.D {2017-11-23} (AUD 45.0)
(is 75% off)
36./41. Oxenfree {2017-10-06} (AUD 15.0)
(was 60% off)
37./32. Hades {2021-03-18} (AUD 37.5)
38./00. Outlast: Bundle of Terror {2018-02-27} (AUD 33.45)
(was 80% off)
39./16. The First Tree {2018-11-30} (AUD 15.0)
40./44. Minecraft Dungeons {2021-07-28} (AUD 29.95)
41./00. Outlast 2 {2018-03-27} (AUD 39.95)
(was 80% off)
42./39. Blasphemous {2021-04-09} (AUD 37.5)
(is 66% off)
43./00. Agent A: A puzzle in disguise {2019-08-29} (AUD 24.99)
(is 95% off)
44./00. Urban Flow Extended Edition {2020-07-24} (AUD 25.49)
(is 90% off)
45./00. MotoGP18 {2018-06-28} (AUD 29.95)
(was 85% off)
46./21. Super Mario Party {2018-10-05} (AUD 79.95)
47./00. SteamWorld Dig {2018-02-01} (AUD 15.0)
(is 75% off)
48./00. Ultimate Fishing Simulator {2020-08-27} (AUD 30.0)
(is 90% off)
49./30. Gang Beasts {2021-10-07} (AUD 39.99)
50./00. The Escapists 2 - Game of the Year Edition {2019-08-08} (AUD 40.50)
(is 75% off)
UK eShop Chart for the period of Oct 25 - Nov 7, 2021
01./01. Mario Party Superstars {2021-10-29} (GBP 49.99)
02./02. Among Us {2020-12-15} (GBP 3.89)
03./03. Minecraft {2018-06-21} (GBP 19.99)
04./00. Unpacking {2021-11-02} (GBP 17.99)
05./06. Stardew Valley {2017-10-05} (GBP 10.99)
06./05. Animal Crossing: New Horizons {2020-03-20} (GBP 49.99)
07./10. Cooking Simulator {2020-05-14} (GBP 17.99)
(is 90% off)
08./00. Grand Theft Auto: The Trilogy - The Definitive Edition {2021-11-11} (GBP 49.99) [preorder]
09./07. Amnesia: Collection {2019-09-12} (GBP 25.2)
(is 90% off)
10./14. Thief Simulator {2019-05-16} (GBP 17.99)
(is 90% off)
11./08. RollerCoaster Tycoon 3 Complete Edition {2020-09-24} (GBP 19.99)
(was 55% off)
12./04. Metroid Dread {2021-10-08} (GBP 49.99)
13./09. FIFA 22 Nintendo Switch Legacy Edition {2021-10-01} (GBP 34.99)
14./00. Star Wars: Knights of the Old Republic {2021-11-11} (GBP 11.29) [preorder]
15./11. Mario Kart 8 Deluxe {2017-04-28} (GBP 49.99)
16./24. Mario + Rabbids Kingdom Battle {2017-08-29} (GBP 29.99)
(is 63% off)
17./16. Worms W.M.D {2017-11-23} (GBP 19.99)
(is 75% off)
18./07. Urban Flow {2020-06-26} (GBP 13.49)
(was 93% off)
19./13. Moonlighter: Complete Edition {2020-05-29} (GBP 25.99)
(was 76% off)
20./15. Cooking Tycoons 2: 3 in 1 Bundle {2020-09-25} (GBP 11.69)
(is 92% off)
21./45. House Flipper {2020-06-12} (GBP 22.49)
(was 60% off)
22./48. Rayman Legends: Definitive Edition {2017-09-12} (GBP 29.99)
(is 75% off)
23./43. Nickelodeon Kart Racers {2018-10-23} (GBP 26.99)
(is 75% off)
24./00. Monopoly for Nintendo Switch {2017-10-31} (GBP 29.99)
(is 75% off)
25./19. LEGO Marvel Super Heroes {2021-10-08} (GBP 34.99)
26./23. Lumo {2017-11-24} (GBP 19.99)
(is 90% off)
27./00. Shin Megami Tensei V {2021-11-12} (GBP 49.99) [preorder]
28./18. Super Smash Bros. Ultimate {2018-12-07} (GBP 59.99)
29./00. Assassin's Creed The Rebel Collection {2019-12-06}
30./39. Hollow Knight {2019-07-12} (GBP 10.99)
31./31. Oxenfree {2017-10-06} (GBP 8.99)
(was 60% off)
32./34. Pokémon Sword {2020-01-09} (GBP 49.99)
33./50. Outlast: Bundle of Terror {2018-02-27} (GBP 19.99)
(was 80% off)
34./00. Alien: Isolation {2019-12-05} (GBP 29.99)
(was 50% off)
35./27. Blasphemous {2021-04-09} (GBP 19.99)
(is 66% off)
36./25. Prison Architect: Nintendo Switch Edition {2018-08-20} (GBP 24.99)
(was 75% off)
37./42. The Escapists 2 - Game of the Year Edition {2019-08-08} (GBP 22.99)
(is 75% off)
38./22. Gang Beasts {2021-10-07} (GBP 24.99)
39./26. Undertale {2018-09-18} (GBP 11.99)
40./40. My Time at Portia {2019-04-16} (GBP 24.99)
(is 75% off)
41./41. The Legend of Zelda: Breath of the Wild {2017-03-03} (GBP 59.99)
42./00. DUSK {2021-10-28} (GBP 14.89)
43./21. Human: Fall Flat {2018-03-09} (GBP 15.99)
44./32. Carnival Games {2018-11-06} (GBP 34.99)
45./33. Super Mario 3D World + Bowser's Fury {2021-02-12} (GBP 49.99)
46./00. MotoGP18 {2018-06-28} (GBP 14.99)
(was 85% off)
47./00. AER Memories of Old {2019-08-28} (GBP 17.99)
(is 90% off)
48./20. The First Tree {2018-11-30} (GBP 8.99)
49./37. Dead by Daylight {2019-09-24} (GBP 26.24)
(was 50% off)
50./17. Gear.Club Unlimited {2017-12-01} (GBP 13.4)
DE Switch eShop Chart for the period of Oct 25 - Nov 7, 2021
01./01. Mario Party Superstars {2021-10-29} (EUR 59.99)
02./02. Thief Simulator {2019-05-16} (EUR 19.99)
(is 90% off)
03./00. Animal Crossing: New Horizons {2020-03-20} (EUR 59.99)
04./05. Cooking Simulator {2020-05-14} (EUR 19.99)
(is 90% off)
05./06. Mario Kart 8 Deluxe {2017-04-28} (EUR 59.99)
06./00. Grand Theft Auto: The Trilogy – The Definitive Edition {2021-11-11} (EUR 59.99) [preorder]
07./07. Minecraft {2018-06-21} (EUR 29.99)
08./28. Monopoly for Nintendo Switch {2017-10-31} (EUR 39.99)
(is 75% off)
09./33. Gear.Club Unlimited 2 {2018-12-04} (EUR 39.9)
(is 85% off)
10./09. FIFA 22 Nintendo Switch Legacy Edition {2021-10-01} (EUR 39.99)
11./13. Worms W.M.D {2017-11-23} (EUR 29.99)
(is 75% off)
12./35. Mario + Rabbids Kingdom Battle {2017-08-29} (EUR 39.99)
(is 63% off)
13./04. Metroid Dread {2021-10-08} (EUR 59.99)
14./10. Diablo II: Resurrected {2021-09-23} (EUR 39.99)
15./14. Stardew Valley {2017-10-05} (EUR 13.99)
16./00. Asterix & Obelix XXL 2 {2018-11-29} (EUR 14.99)
(is 70% off)
17./11. Among Us {2020-12-15} (EUR 4.29)
18./00. Amnesia: Collection {2019-09-12} (EUR 27.99)
(is 90% off)
19./17. RollerCoaster Tycoon 3 Complete Edition {2020-09-24} (EUR 29.99)
(was 55% off)
20./39. Rayman Legends Definitive Edition {2017-09-12} (EUR 39.99)
(is 75% off)
21./15. Moonlighter: Complete Edition
22./37. House Flipper {2020-06-12} (EUR 24.99)
(was 60% off)
23./00. Unpacking {2021-11-02} (EUR 19.99)
24./50. MotoGP18 {2018-06-28} (EUR 19.99)
(was 85% off)
25./00. STAR WARS: Knights of the Old Republic {2021-11-11} (EUR 12.49) [preorder]
26./03. Gear.Club Unlimited {2017-12-01} (EUR 14.9)
27./21. Super Mario 3D World + Bowser's Fury {2021-02-12} (EUR 59.99)
28./20. Super Smash Bros. Ultimate {2018-12-07} (EUR 69.99)
29./12. Urban Flow {2020-06-26} (EUR 14.99)
(was 93% off)
30./44. Syberia 3 {2018-10-18} (EUR 49.99)
(is 90% off)
31./08. Asterix & Obelix XXL 3 - The Crystal Menhir {2019-11-21} (EUR 34.99)
32./30. Jurassic World Evolution: Complete Edition {2020-11-03} (EUR 59.99)
(was 55% off)
33./31. Voice of Cards: The Isle Dragon Roars {2021-10-28} (EUR 29.99)
34./38. Cooking Tycoons 2: 3 in 1 Bundle {2020-09-25} (EUR 12.99)
(is 92% off)
35./24. Dead by Daylight {2019-09-24} (EUR 29.99)
(was 50% off)
36./00. Lumo {2017-11-24} (EUR 19.99)
(is 90% off)
37./43. Outlast: Bundle of Terror {2018-02-27} (EUR 24.99)
(was 80% off)
38./00. AER Memories of Old {2019-08-28} (EUR 19.99)
(is 90% off)
39./00. NARUTO SHIPPUDEN: Ultimate Ninja STORM 3 Full Burst HD {2018-04-26} (EUR 19.99)
(is 70% off)
40./34. The Legend of Zelda: Breath of the Wild {2017-03-03} (EUR 69.99)
41./26. Super Mario Party {2018-10-05} (EUR 59.99)
42./46. The Escapists 2 - Game of the Year Edition {2018-01-11} (EUR 19.99)
(is 75% off)
43./40. Pokémon Sword {2020-01-09} (EUR 59.99)
44./00. Assassin's Creed: The Rebel Collection {2019-12-06} (EUR 49.99)
(is 60% off)
45./23. Skul: The Hero Slayer {2021-10-21} (EUR 16.99)
(was 10% off)
46./00. Shift Happens {2018-10-10} (EUR 14.99)
(is 90% off)
47./36. My Time at Portia {2019-04-16} (EUR 29.99)
(is 75% off)
48./16. The First Tree {2018-11-30} (EUR 9.99)
49./00. Family Mysteries 3: Criminal Mindset {2021-05-28} (EUR 14.99)
(is 90% off)
50./27. Gang Beasts {2021-10-07} (EUR 29.99)
IT Switch eShop Chart for the period of Oct 25 - Nov 7, 2021
01./01. Mario Party Superstars {2021-10-29} (EUR 59.99)
02./02. Thief Simulator {2019-05-16} (EUR 19.99)
(is 90% off)
03./05. Mario + Rabbids Kingdom Battle {2017-08-29} (EUR 39.99)
(is 63% off)
04./07. MotoGP18 {2018-06-28} (EUR 19.99)
(was 85% off)
05./03. FIFA 22 Nintendo Switch Legacy Edition {2021-10-01} (EUR 39.99)
06./06. Animal Crossing: New Horizons {2020-03-20} (EUR 59.99)
07./04. Among Us {2020-12-15} (EUR 4.29)
08./33. Amnesia: Collection {2019-09-12} (EUR 27.99)
(is 90% off)
09./10. Minecraft {2018-06-21} (EUR 29.99)
10./16. Cooking Simulator {2020-05-14} (EUR 19.99)
(is 90% off)
11./13. Moonlighter: Complete Edition {2018-11-09} (EUR 24.99)
(was 75% off)
12./32. Rayman Legends: Definitive Edition {2017-09-12} (EUR 39.99)
(is 75% off)
13./29. Tennis Open 2020 {2020-03-19} (EUR 9.99)
(is 90% off)
14./00. Grand Theft Auto: The Trilogy – The Definitive Edition {2021-11-11} (EUR 59.99) [preorder]
15./15. Voice of Cards: The Isle Dragon Roars {2021-10-28} (EUR 29.99)
16./08. Metroid Dread {2021-10-08} (EUR 59.99)
17./14. Blasphemous {2021-04-09} (EUR 24.99)
(is 66% off)
18./28. Syberia 3 {2018-10-18} (EUR 49.99)
(is 90% off)
19./20. Hollow Knight {2019-07-12} (EUR 14.99)
20./21. Mario Kart 8 Deluxe {2017-04-28} (EUR 59.99)
21./00. Monopoly for Nintendo Switch {2017-10-31} (EUR 39.99)
(is 75% off)
22./00. Shin Megami Tensei V {2021-11-12} (EUR 59.99) [preorder]
23./00. Gear.Club Unlimited 2 {2018-12-04} (EUR 39.9)
(is 85% off)
24./23. Cuphead {2019-04-18} (EUR 19.99)
25./00. Syberia 1 & 2 {2018-11-08} (EUR 34.99)
(is 93% off)
26./09. Gear.Club Unlimited {2017-12-01} (EUR 14.9)
27./25. Pokémon Sword {2020-01-09} (EUR 59.99)
28./18. Woodle Tree Adventures {2017-12-23} (EUR 4.99)
(was 80% off)
29./36. MotoGP21 {2021-04-22} (EUR 49.99)
30./38. Outlast: Bundle of Terror {2018-02-27} (EUR 24.99)
(was 80% off)
31./22. Skul: The Hero Slayer {2021-10-21} (EUR 16.99)
32./00. Guacamelee! Super Turbo Championship Edition {2018-10-08} (EUR 13.99)
(is 75% off)
33./37. Slime Rancher: Plortable Edition {2021-08-11} (EUR 20.99)
34./39. Jurassic World Evolution: Complete Edition {2020-11-03} (EUR 59.99)
(was 55% off)
35./44. Ghosts 'n Goblins Resurrection {2021-02-25} (EUR 29.99)
(is 33% off)
36./00. Cooking Tycoons 2: 3 in 1 Bundle {2020-09-25} (EUR 12.99)
(is 92% off)
37./43. Super Mario 3D World + Bowser's Fury {2021-02-12} (EUR 59.99)
38./00. Worms W.M.D {2017-11-23} (EUR 29.99)
(is 75% off)
39./24. Diablo II: Resurrected {2021-09-23} (EUR 39.99)
40./00. Ultimate Fishing Simulator {2020-08-27} (EUR 19.99)
(is 90% off)
41./00. Outlast 2 {2018-03-27} (EUR 29.99)
(was 80% off)
42./00. AER Memories of Old {2019-08-28} (EUR 19.99)
(is 90% off)
43./00. STAR WARS: Knights of the Old Republic {2021-11-11} (EUR 12.49) [preorder]
44./00. Asterix & Obelix XXL 2 {2018-11-29} (EUR 14.99)
(is 70% off)
45./26. Super Smash Bros. Ultimate {2018-12-07} (EUR 69.99)
46./00. Sports Party {2018-10-30} (EUR 39.99)
(is 80% off)
47./34. Overlanders {2019-11-14} (EUR 22.99)
48./45. Fatum Betula {2021-03-12} (EUR 5.49)
(is 82% off)
49./40. UNDERTALE {2018-09-18} (EUR 14.99)
50./00. Pocket Soccer {2021-10-15} (EUR 2.49)
(is 50% off)
SE Switch eShop Chart for the period of Oct 25 - Nov 7, 2021
01./01. Mario Party Superstars
02./23. Amnesia Collection
03./06. Worms W.M.D
04./02. Metroit Dread
05./04. Animal Crossing: New Horizons
06./05. Minecraft
07./00. Flåklypa Grand Prix
08./07. Moonlighter: Complete Edition
09./08. Mario Kart 8 Deluxe
10./03. Urban Flow
11./10. Stardew Valley
12./43. Mario + Rabbids Kingdom Battle
13./16. Thief Simulator
14./00. Unpacking
15./09. Diablo II: Resurrected
16./00. Rayman Legends
17./13. Timberman VS
18./21. Cooking Simulator
19./15. Fifa 22: Legacy Edition
20./12. Super Smash Bros Ultimate
21./19. Children of Morta
22./14. Blasphemous
23./18. Super Mario 3D World + Bowser's Fury
24./24. Steamworld Dig
25./00. Grand Theft Auto: The Trilogy
26./29. Hollow Knight
27./00. Asterix & Obelix XXL 2
28./22. The Legend of Zelda: Breath of the Wild
29./30. Outlast 2
30./00. Shin Megami Tensei V
31./00. Assassin's Creed: The Rebel Collection
32./32. Super Mario Odyssey
33./31. Tools Up!
34./00. Fighting EX Layer Another Dash
35./33. Pokémon Sword
36./00. Star Wars: Knights of the Old Republic
37./00. Syberia 3
38./34. Oxenfree
39./37. Hades
40./00. Shit Happens
41./00. MotoGP 18
42./35. Among Us
43./00. Guacamelee! Super Turbo Championship Edition
44./00. Skul: The Hero Slayer
45./28. Super Mario Party
46./00. Syberia 1 & 2
47./42. Arcade Archives VS. Super Mario Bros
48./00. Gear.Club Unlimited 2
49./00. Aer Memories of Old
50./00. Figment
Last edited: