Member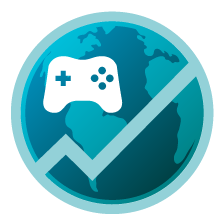 (They publish Dark Souls)
As usual, you will have to go to my webpage to view all the data:
https://r134x7.github.io/nintendo-earnings-data-and-other-video-game-companies/#/nintendo
I really can't try posting 181 titles in this OP.
The webpage is updated with this new data, I have not updated the data sources for all the fiscal years prior to FY3/2017 yet. All the data sources do come from the Nintendo IR page whether it's the English version or the Japanese version.
To clarify again what has changed:
- You can view FY Million-Seller Titles from FY3/2004 to FY3/2023 when searching by fiscal year.
- You can view all million sellers in the special page depending on the region.
- The million sellers tables in the special page are now like the Capcom Platinum Titles Special page, you'll see when you look at the tables.
- The FY Million-Seller titles for FY3/2017 to FY3/2019 has been updated with the 3DS titles for those years.
- Titles with multiple platforms are not combined. e.g. Zelda Twilight Princess.
If you are wondering about the title labelled Famicom Mini 1, here is the source for that title:
https://www.nintendo.co.jp/n08/fmk/index.html
There is also a JP wiki for that further explains it but it seems I forgot the link.
That is all for the latest update.