Member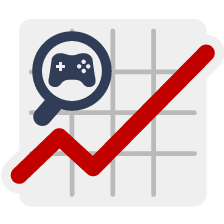 Tbh just like Nintendo went all-in with the open-world genre with Switch 1, I'd like them to do the same for "cinematic 3rd-person shooters" with Switch 2. Basically, I wanna see their take on the "Sony-genre". Playing TotK makes me realize once again (just based of the first 5 hours, things might change) how basic stories in Nintendo-games are, not just conceptually, but in how they're presented. MonolithSoft is their only developer to make elaborated stories. I'd like Nintendo to establish at least one more developer of theirs to make games featuring serious, elaborate stories, because it'd fill a gap in their current lineup. Not sure who could be put on such game, maybe RetroStudios unless they're trapped in making Metroid Prime-games forever now.
Those "cinematic games" cost an unbelievable amount to produce and burn out staff with lots of crunch. The risk-reward just isn't very good. The reason why SIE does them is that they are prestige titles to get 13-50 year old "gamers" into the PlayStation ecosystem paying for subscriptions and MTX. While God of War and The Last of Us have sold well, they have also had failures like Days Gone. If it bombs, the publisher can lose a lot of money on them.
They are also not very family friendly. Nintendo doesn't really do M rated first party games as they want kids and families to be able to enjoy them just like "gamers."
Finally, Nintendo believes they need to present new gameplay ideas to prevent gamer drift. The "cinematic" games don't present any new gameplay. They are linear third person action adventures or FPS's. Perhaps they have a checklist open world like an Ubisoft game or Horizon Zero Dawn.
SIE wants to get more money out of the same demographic while Nintendo wishes to sell to all demographics. The "cinematic" games just do not fit that business strategy.