Staff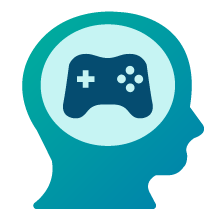 Hello everyone !
While we are still waiting on the final results of May, it is time to open the June edition of the Prediction League !
We are aiming to host this prediction contest every month, when the release schedule allows it. The rules are simple, you can make and edit your prediction on the following titles
until June 4th 23:59 CEST
which basically means that as soon the COMG orders chart is updated, you can no longer change your prediction. So don't edit your post after that deadline.
At the end of the month, the results will be shared and the predictors will be ranked by units and %mean error. This is the third yearly edition of this contest already.
The tracked period will be
May 29th to July 2nd (5 weeks).
I also ask you to respect the following formatting :
[Platform] Full name of the game (number of days accounted) : 100 000
Now let's get things started with the June edition of the Media Create Prediction League !
[PS4+PS5] Street Fighter 6 (3 days) -
[PS5] Final Fantasy XVI (3 days) -
[PS5] PS5 Hardware during FFXVI launch week (7 days) -
[NSW] Master Detective Archives: Rain Code (3 days) -
[NSW] The Legend of Zelda: Tears of the Kingdom (5 weeks) -
New to this year's edition, the top predictors will be rewarded by the following betting coins:
1st - 300 coins
2nd - 200 coins
3rd - 150 coins
4th/5th - 100 coins
6th to 10th - 50 coins
If you have any remarks or suggestions, don't hesitate to share !