Member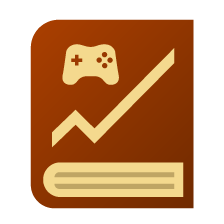 Infected with 'Xenoblade'. 御免なさい🙇‍♀️
I couldn't find any such existing poll, only threads asking for WHEN Switch 2 will launch, so let's do this. With most of us expecting Switch 2 (or whatever the successor to the Switch is called) to launch in 2024, it's a good point in time to ask this question: What will the nextgen-Switch cost?

For ease of vote, the question is about the standard-model of the Switch 2. In case of different versions launching simultaneously, we're asking the price of the "popular" model, similar to how Xbox Series X is the more popular Xbox despite the Series S being cheaper, or likewise PS5 with disc drive versus PS5 digital. If you expect multiple versions at launch, feel free to elaborate in a posting. Any discussion is welcome, anyway.

Also, we'll predict the US-price here. The Yen-price doesn't matter to most users here, and the Europe-prices will probably be all over the place again, just like how Switch 1 ranged from 299 to 349 back then in 2017. I'm not familiar with US-taxes, but again, let's keep it simple: In the way that the PS3 was announced as "599 Dollars", that's the price we're asking for in this prediction. No idea if those 599 Dollars back then included tax or not ;>

Note: I picked voting options so that we don't need to argue about whether the price was 299 or 300. That's basically the same, so I chose the larger number as the limit and went in 50 Dollar-steps from there. Just pick the option that fits your prediction best.

Otherwise, let's not make this needlessly complicated: What will the Switch 2 cost at launch? Simple question, simple answer. And eventually we'll find out who was wrong and right. Have fun, guys! Vote stays open for one month.