Staff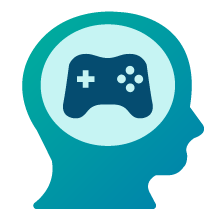 Hello everyone!
Install Base was open for invitation registration on the 7th October. It was then on the
14th October
we were fully ready to open the forum to the public. This forum was made for the community and we're proud to provide a medium for everyone to socialise and share their passion for the gaming industry and its trends. Thank you everyone for being here with us.
Creation​
We created Install Base as we needed a way for the community to talk about video game sales under a safe and friendly environment. It was a very spontaneous moment in time. The staff all came together to work out the necessary resources that was required in order to create this forum, and in the span of around 2-3 weeks, we were up and running. Throughout the journey, we always wanted the community to decide on our goals, and so we consistently asked you to provide your opinions on how we do things through surveys. Thanks to everyone's effort, we believe the forum is living up to our common vision.
Stats​
In the space of 1 month, we were able to:
Surpass 1000 members with another 400 in the queue currently
Surpass 13.000 posts and 250 threads.
Not a lot of people thought that the Sales community on IB could grow so fast and so strong. Thanks again everyone !
This week's plan​
Beyond the survey we are holding (available a bit below), we'll try to make some new content available this week. We hope you'll enjoy it !
Beyond that, we have plans for the future that we'll share with you when all the required background stuff is done, potentially in the coming weeks.
Last edited: