Staff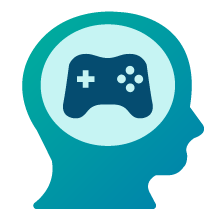 Hello everyone!
I hope you are all having a great day.
As you may know, Install Base is getting exceedingly close to its second anniversary. There's no point of retelling the story behind the forum's creation but it is important to remember that the forum was created as a place where healthy Sales discussion could live and thrive. Two years ago, on October 7th to be precise, we surprised by opening the forum earlier than planned so that we could all enjoy this
first weekly Media Create thread together
. Let's hope that after two years we are still able to surprise and delight
This Saturday will mark two years since the day we opened the forum and restored our beloved routine of reading weekly Media Create thread, NPD reports as well as charts from the EMEAA regions. We also successfully expanded into Manga and Box Office to provide new grounds for sales nerds to play in.
Thanks
@Chris1964
,
@Welfare
,
@MarcoP90
,
@acezam
,
@mazi
,
@Necroxid
,
@sebbbbe
,
@Astral_lion02
,
@kamaitachi
,
@Oscar
,
@Rouk'
@JC317
,
@Terrell
,
@enpleinjour
,
@AshenOne
, the whole Nintendo eshop team and the others on your continuous work, you are the backbone of the community. You are the best
Where we are right now
Two years later, Install Base is in a good spot: it maintained its forum activity while expanding massively the number of lurkers of the forum. A year ago I told you about three main goals we had, so let's take a look to see whether we are in the right path, or not.
Increasing the reach of Install Base
Pardon my French !
The forum has been experiencing significant growth in terms of users since the start of the year. When we compare 2023 and 2022 in YTD, we witnessed a
growth of 63%
in users, a significant amount of new users(80K). Despite the big growth in users, the averaged session time per user remains extremely high at 30 minutes.
This increased reach also comes from all over the world, which cements Install Base as a global forum:
Overall, Install Base users came from over 170 different countries in 2023 so far !
Improving the quality and variety of discussions
One metric I like to track to gauge the quality of discussions is to compare the number of posts to the number of Thanks! given. The higher the ratio Thanks/post is, the more insightful the average post is.
If we look back at the evolution of the metric over the past two calendar years, we get this:
We can see that this indicator has witnessed a significant growth over the April-July 2023 period with a record peak in June 2023. This is thanks to the Mario movie (April), Tears of the Kingdom (May) and Final Fantasy (June) releases which drove tons of interest and insightful graphs, comparisons and data driven discussions.
Congrats to everyone and let's get that metric back on track in October which will be very busy in terms of exciting releases
Making original and high-quality content for our members and readers
-> We have things to announce, below !
The HIDE feature makes its debut !
A few of you might have already seen the feature being used over the past days. It is an additional tool to protect some posts from unwanted intention. There are two filters at your disposal :
Standard one, which will hide your post from non-members
A stricter one, which will hide your post from non-full members (so members below the 100 Thanks treshold).


Use this feature when it is necessary, no need to abuse it, moderators could enforce sanctions if that's the case.
A writing team is assembling !
After the success of initiatives like the "A Sales Story" format and
@Ishaan
's wonderful gazette, we decided to structure more the effort going into these essays. As such, we decided to create a strong writing team, which can write and offer feedbacks on potential pieces.
The team is currently composed of previous "A Sales Story" contributers and is looking for anyone with the background and/or qualities to provide interesting pieces
If members have an expertise on an industry other tha gaming, feel free to reach out to the staff as we lack this kind of profile currently !
You can also read the recently Sales Story on Donkey Konga over here:
As an executive, I hated Donkey Konga[...] The first game actually sold reasonably well, but boy was I not a fan. —Reggie Fils-Aimé I'm going to take you back to the past. To a past in which the combined top 30 software charts in Japan would routinely sell over 400,000 units even with no major...
www.installbaseforum.com
Expect several more stories in the coming months
We are recruiting !
As part of the continued effort to bring fresh blood into the forum's organization, we are looking for anyone interested in the following positions
- Moderators
- Writers
- potentially one Admin
You can apply by contacting me or another moderator via DMs. For the Admin position, it is of course preferable if you have a relevant experience (and lots of motivation of course!)
More themed graphical content !
Thanks to the forum's expanding reach and our members' donations, we were able to comission some great designs from
@P.Scoop
over the past months. You do remember, the Zelda theme logo we had around May ?
Well we are currently dressed to celebrate Starfield. What could be next ? Won't tell you today even if my senses are tingling me ! Unveiling on the Anniversary day, maybe ?
A Glossary to explain sales-oriented terms
We are building a comprehensive thread that would list every sales related acronyms and terms with a proper definition. We look forward to your thoughts and help on this, as we aim to have the one additional tool to help newcommers get up to speed, but also refresh the memories of the regulars.
To conclude, thank you everyone for another great year on Install Base. There's a lot to be excited forward in the short-term (October is going to be nuts !) and longer term (new consoles launch in 2024 ?). I am glad of all the improvements we already made, but I also look forward to what we could develop, through our community, to elevate Sales discussions and IB even higher.
Love you all and thanks again !
Last edited: