Staff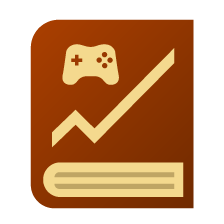 真実はいつもひとつ! There's only one truth
Hi everyone!
This is the first update of the new year. It may be a little late, but I want to take this opportunity to wish you all the best for 2022. It's been three months since Install Base was launched. While most of the promises from the previous update haven't been fulfilled yet, we've been hard at work to make the experience on the website a bit more pleasant. Therefore, we have a couple announcements to make:
Ignoring threads
We've received some clear feedback in the
Community Discussion and Moderation Feedback thread
about the option to ignore specific threads. It's not available yet, but we're working on it. Coming soon.
Forum Restructuring
This is a big one. When the forum first started, there weren't a lot of threads yet. We wanted Install Base to stay focused on video game sales data and industry news, and because of that, we felt the forum wouldn't be easy to browse if there were too many subforums for different kinds of threads. Hundreds of threads later and in response to community feedback, we feel this is the right time to make some changes to the subforum structure on the website. It turns out The Market is getting crowded, while at the same time, the Database section of the website is underused.
We're going to split The Market into two subforums. The first subforum will be called "
Market Reports
", and is the new home of threads that revolve around data releases. This includes the weekly Media Create and PAL Charts threads, the monthly NPD threads, but also threads created to highlight earnings reports of companies in the industry and sales milestones of individual games. Unofficial sales retrospectives compiled by our Members that exclusively talk about sales history will also be in Market Reports. Think of it this way: if the thread is number-based, then it goes in the Market Reports segment of the forum.
The second subforum will be called "
Market Discourse
". The threads here focus on discussions, insights, and opinions. In other words, this is the place to be for prediction threads, using data to debate the business strategies of companies and the health of the market, and threads about general industry news that don't contain numbers. Basically, everything that doesn't belong in Market Reports belongs in Market Discourse.
Furthermore, we've decided to
merge the Database subforum into Market Reports
. We hope this boosts visibility of these threads. This move also means there's now one unified place for all data-driven threads on the website. To keep things clear in the Market Reports segment, we're
introducing a special Database tag
assigned to all retrospective sales threads that would belong in the Database segment with our old structure. Finally, we've decided to
remove the Retro tag
, because only one thread uses it, and that one will receive a Database tag instead.
Don't worry, no functionality or content is lost from this change! It's just more streamlined now. You can still sort by Database topics just like before. To create a custom filter that shows exclusively Database threads, when viewing the list of topics in Market Reports, use the "Filters" function in the top-right corner to sort by the Database prefix (or any other tag you desire like Industry News, Media Create, etc.) Alternatively, click on the Database tag before a thread name which will automatically create a filter for you.
The Announcements And Dialogue subforum will remain unaffected, as will the Archives subforum.
To implement these changes,
the forum will go into maintenance on Saturday 22 January 2022
at
13:00 (1pm) UTC
for max 4 hours.
Ad Removal Subscription Service
After running Install Base without any form of monetisation for 10 weeks, we implemented advertisements on the website and started accepting donations on 16th December. We are extremely grateful to everyone who has donated. During the last month, we have been monitoring the performance of the advertisements of the website to estimate a baseline for annual income and see how we can make Install Base self-sustainable. We'll share more details on the financial situation of Install Base in the near future.
We've noticed demand by some Members for a way to browse without advertisements on screen, while still contributing to the financial health of the forum. This is why we plan to introduce a subscription service that facilitates this. We're looking to add more perks over time for subscribers, but for now, this is what it provides. It's a nice way to support the forum at a stable pace. Due to high transaction fees, we will only provide 3-month (quarterly) and 1-year options, either one-time or recurring.
The subscription service will run separate from one-time donations
, which will continue to be an option after the launch of the subscription service. Unlike subscriptions, donations are tax-free (no VAT charged) and can be any amount you wish. This is why we want to continue to provide the option to donate, while we aim to keep the price level of the subscription service low and equal to other websites. Donations and subscriptions will have different benefits.
We will reach out to everyone who already donated to ask if they want to convert part (or all) of their donation to a subscription.

Come up with a name!
We're almost ready for launch, but we wanted to hear your opinion on a couple of things first before making everything final. For example, we haven't decided on a final name for our subscribers yet. "Become a Subscriber" would be a bit dull, after all. We've come up with a couple of possible candidates already among the staff, but we hope everyone's combined creativity can think of something better than "Become a Patron", "Become an Investor", "Become a Friend", or *shivers*, "Become an Install Boss". Or perhaps, if you think something like "Become a Contributor" is good enough, then that's fine too. We're open to suggestions for 1 week, until
Thursday 27 January 2022
at 12:00 (noon) UTC. After that, we'll open a poll in a new post in this thread, along with a threadmark and a notice on the front page. The poll will stay open for votes for 1 week as well, until
Thursday 10 February 2022
at 23:59 UTC.
You can vote for the definitive name here:
https://forms.gle/6EJKScYW3ajRzUNn9
Please leave your suggestions in the thread below.
We will collect them at the end of the brainstorming period. Feel free to tell others that you like their suggestion too!
Member badges (Art Commissions Open!)
We want to offer something in return to people who financially support Install Base, whether through a donation or by subscribing to the new service that removes advertisements. That's why we want to introduce special badges for these members. In addition, we want to provide special badges for Archivists and other members who fulfil special roles within the community. Unfortunately, the drawing skills of my late grandfather haven't been passed on to me, and the other staff members have similar troubles. If you are interested in designing these badges for us, please DM me. We'd appreciate it if you could show us some form of portfolio material or previous work. Install Base is a company, so we plan to do this the professional way: with payment and through the proper channels.
Finally
Once everything is ready for the launch of the subscription service, including the name and badges, we'll come back to you with an announcement that doesn't only include all the details on the new service, but also an overview of Install Base's financial performance so far! We hope the sneak peek into the business side of the forum will explain why we think the subscription service is necessary to keep the website financially sustainable. Hopefully, it also confirms the trust you have placed in us to run this forum in an honourable manner.
Last edited: