Member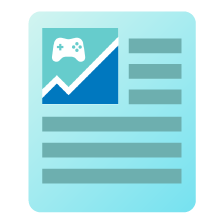 While it's certainly possible, we heard the same thing about FF16 and its demo, I'm skeptical about these sorts of pre launch online "enthusiasm".
Hey, that's totally fair. Do you think Rebirth's hype among its core audience was as mediocre as FF16's among the FF audience in general, up until that point, though?
But I do get you - if a fair number of new fans
did
show up for FF16, that paints an even bleaker image of how many hardcore FF folks did!
Rebirth has a substantially better sales pitch than remake.

Its almost all FF7 locations vs Midgar and 8+ playable characters vs 4. Of the exclusivity period is truly on 3 months and they have steam/xbox ports ready to go then rebirth will reach 7 million significantly faster than remake.
I agree about the sales pitch. And that Remake+Rebirth limited-time two-for-one combo package is pretty damned appealing.