Staff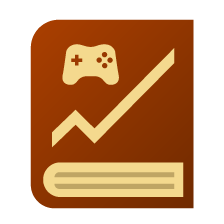 真実はいつもひとつ! There's only one truth
Install Base Community Discussion and Moderation Feedback Thread​

Mission Statement

Install Base is a place created to discuss and elaborate on the business side of the game industry. It is a community of industry figures, experienced and knowledgeable members but also a community where everyone can ask and learn something new. Our aim is to provide healthy and insightful discussions on the gaming industry, through numbers and charts. To this end, we also aim to build a comprehensive database, free to access, and based on years and years of archiving and public data.

Install Base is therefore created with the aim of being a welcoming and healthy place, where people can contribute and learn through the members' insights and the vast amount of data at their disposal. This cannot be achieved without providing a safe place. Any kind of discrimation or stigmatization will not be tolerated.

Install Base is also, first and foremost, made possible through its community. Said community has been solicited a lot to create this place and will continue to be. Constant feedback, open dialogues and regular surveys are written in the Install Base DNA.

Moderation

(from the General Guidelines)

In order to enforce these general and thread guidelines, Install Base will have a team of moderators coming from within the community. These moderators will be appointed for a mandate of 1 year which can be extended after a community's confirmation vote.

Moderators focus on dialogue, warnings, thread-bans and read-only bans for minor infractions within a progression-based ban system. At the same time, moderation will deal severely with major infractions like stigmatization and discrimination. Banned members will have access to an appeal which will be judged by different people than the ones that made the initial ban. Moderators can be reported just like any other member.

Moderation ladder

For more transparency in the way actions will escalate, we built the following moderation ladder

Regular members
First level: Warning
Second level: 3 days-ban
Third level: 1-month
Fourth level: Permaban
Juinior members
First level: Warning
Second level: 1-week ban
Third level: Permaban
Trailing period: 1 year
This ladder has been introduced on October 2nd, 2022 and will be used from there. Obviously, for members with more warnings than the limit under that rule, they won't be banned straigth away. However, that doesn't mean that everyone's records will be blank, at everyone's next infraction, the sanction will reflect the last 12 months.
Moderator List
For an up-to-date list of active moderators, I refer to the
Staff List
.
This Thread
The Community Discussion And Moderation Feedback thread is a place where members can discuss the status of the forum and the community, suggest changes, provide feedback to moderation decisions, and give their general thoughts on what Install Base is and what they would like it to be.
Last edited by a moderator: