Time to take a page from
@Tbone5189
I've noticed that a lot of people in the M-C threads are expecting the latest Pokemon to be the best selling title this year
Some seem to think that Splatoon 3 will sell below 5 million lifetime(only Splatoon 2 fans will buy it), so I wanted to check what are everyone's expectations.
Obviously as a fan that was ridiculed for his Predicted that
Splatoon 2 would sell over 5 million on the Switch
, over
2 million WW year one on the Wii U
&
that it would be a huge seller in Japan
- so it's not surprising I have lofty expectations for Splatoon 3.
Currently there are Three Main Factors to consider:
Dev Time & Hardware Lifetime Cycle
Currently Splatoon 3 is set as the game that has had the most time in the oven from the franchise.
On the Wii U Splatoon started development in 2013:
One of the experiments Eguchi's team considered was made by Shintaro Saito, a Nintendo programmer. It got people excited. "So that prototype was this game where you had four black blocks and four white blocks and they were shooting at each other and trying to control territory,
That all happened about a year ago.

At E3 this year, Nintendo's top game designer Shigeru Miyamoto, whose first big game was 1981's Donkey Kong, referred to the Splatoon team as young. "That's being made by some very young members of the group," he told me. "They're having a lot of freedom to create the game that they want."

"We didn't make this game with the idea that we wanted to make a simplified shooter or a dumbed-down shooter or anything like that," Tsubasa Sakaguchi, a developer at Nintendo recently told me. I wasn't expecting to be having this conversation.

kotaku.com
Wii U Era - Splatoon
Splatoon launched in what many called soft-launch in 2015 but compared to many other multiplayer shooters we've seen launch in recent times it actually had plenty of content. It was an immediate hit everywhere but what set it aside was it's success in Japan. Sadly at this point the system it was supposed to support the Wii U could not support Splatoon's growth.
It sold about as well as a game could sell especially in Japan where it had over
50% attach rate per Dengeki
. Still it was greatly limited due to the unpopularity of the Wii U. It had additional maps, modes, gear that was being updated until 2017, so in a way Splatoon team was actually working on two games simultaneously.
Switch Early Era - Splatoon 2
Even before the Switch launched there were many rumors about Splatoon enhanced edition being one of the launch year titles. This turned out to be party true because Splatoon 2 actually had a lot of additions like Salmon Run, new weapons, specials & game mechanics that didn't make it to the Wii U. It still was very similar to Splatoon but as someone who played both - I gotta say that it's not surprising that Splatoon maintains a loyal following in Japan.
After all Splatoon 2 did loose three major features that made the original unique the Miiverse integration, Wii U Gamepad showing the map & the mini-games during loading screens.
Splatoon 2 is a major success despite only 2 year development cycle, the franchise has more than doubled the lifetime sales of the debut and would have likely sold a lot more had it received more ongoing support. Currently it has sold over 5 million units in Japan meaning that it maintains over 20% attach rate on the Switch.
Yet, the need to move on definitely hurt how high sales could have ended up for Splatoon 2. Octo expansion was great but if it received large updates like that in 2019, 2020, 2021 it could have very well be heading into 7mil territory. But with the need to move a larger part of the team to New Horizon - Splatoon 2 launched too early in the Switch lifetime to really reach the franchise's ceiling on the Switch.
It's a massively popular multiplayer IP but it's difficult to get into a game where the vast majority of players are ahead of you in terms of skills, experience & unlocked gear without additional incentive. This is why I wasn't surprised that it didn't see massive increase due to Animal Crossing: New Horizon launch despite both games being massively popular across the same demographics(young people and especially women). This is where Splatoon 3 comes in
Switch Peak - Splatoon 3
There is no doubt this is the peak year of software sales on the Switch in Japan and Splatoon 3 is likely to be a major reason why.
Unlike previous games where it launched on far smaller userbases Splatoon 3 is set to launch on the largest user-base Japan has seen since the DS & GB/GBA, by the time the year is over Switch would have overtaken 3DS and no doubt Splatoon 3 will bring renewed momentum for the hardware.
It's been 5 long years which is a longer period than it took to release Splatoon and Splatoon 2 since the first started development in 2013.
FRESH
gameplay ideas are what are going to set Splatoon 3 from the previous games. The five years+ of data Splatoon team has can also help them optimize the game in such a way that it's not as rigid(one ranked mode at a time with just two maps rotating every two hours). The larger user-base will allow the game to be the first time in the franchise's history that it has the potential to achieve over 10 million units in its launch quarter. I expect over 40% of sales to be in Japan but no doubt rest of East Asia might also fall under Splatoon-mania.
No doubt around the fact that this game will also get a lot more long-term support as Nintendo expands and wants to keep it's main online shooter relevant for the next few years and allow it to reach its maximum potential. Splatoon has always been a leggy title, and this will be the fact especially in Japan for Splatoon 3:
Famitsu Splatoon (Wii U)
2015 -
1.064.897
2016 -
398.251
2017 -
72.492
Famitsu Splatoon 2 (Switch)
2017 -
1.752.096
2018 -
1.122.324
2019 -
378.340
2020 -
435.629
2021 -
349.143
2022 -
61.452
Social Media Clout
Exhibit A -
Most liked video on Nintendo JP Youtube:
1) Splatoon 3 Reveal -
157K likes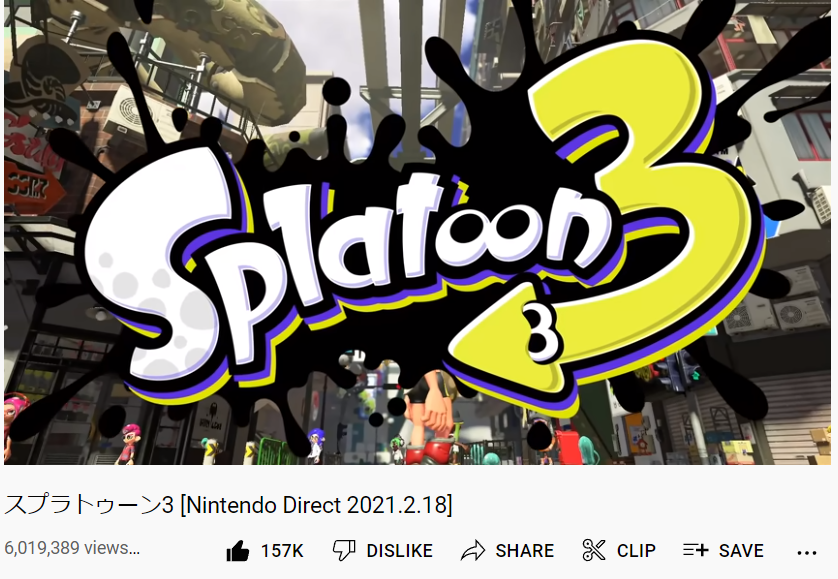 2) Octotune -
142K likes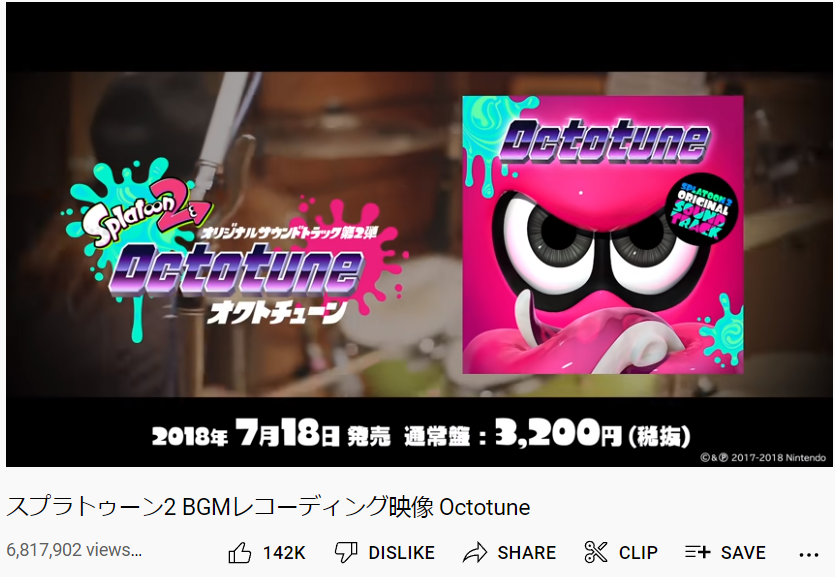 3) Pikmin Part 3 -
103K likes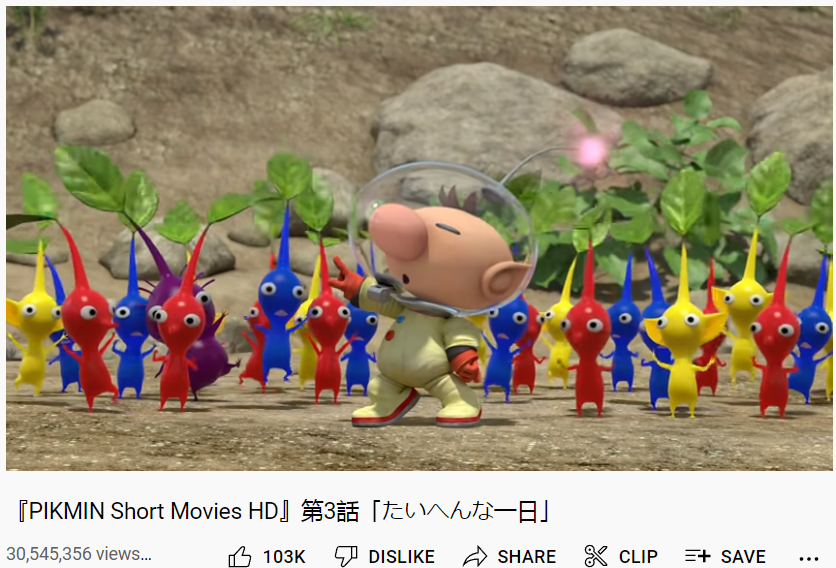 Now engagement on YouTube isn't a be-all, but the nearest gaming related video is New Horizon which is still below Pikmin Part 3
Exihibit B -
6th Most Viewed Game/Direct Video
In terms of Views, Splatoon 3 reveal is currently just outside the Top 5 game trailer/direct video on the channel(not counting Minecraft lets plays since those would extend the list a lot),
Top 5 Videos on Nintendo Japan
Exhibit C -
Engagement on JP YouTube vs New Horizon
Top 10 New Horizon/Splatoon Videos
As we can see Splatoon has held it's own against New Horizon on Youtube having more videos in the Top 10 compared to what a huge franchise that has had success for over a decade has managed in Japan.
Exhibit D -
Twitter dominance
1)
@Nintendo
-
2.2 Million Followers
2)
@doubutsuno_mori
-
1.65 Million Followers
3)
@Pokemon_cojp
-
1.61 Million Followers
4)
@SplatoonJP
-
1.4 Million Followers
5)
@PokemonGOAppJP
-
1.1 Million Followers
Back in 2018 Splatoon was actually the largest Twitter Account in terms of followers across Nintendo, overtaking the main account
. Since than obviously it has seen growth slow down as there weren't many updates fans to discuss on Twitter. As the hype train starts to rack-up we can expect it to start catching up to Animal Crossing and Pokemon. I think that by the summer it will catch-up and maybe even overtake them.
Exhibit C & D are most important to me as it directly compares Animal Crossing which is the biggest franchise in Japan to Splatoon. I find these two to be perhaps the main sign of its huge potential that's overlooked - as it's the only game that with long term support can challenge New Horizon in Japan. I can't think of another franchise that could actually even approach what New Horizon has achieved. Also Social Media has changed a lot since 2015 as we can see more recent videos like the Splatoon
ANIMAL CROSSING AUDIENCE
Recently there was a poll where 50,000 Japanese people were asked their top games, unsurprisingly New Horizon was by far the most consistent game across women in all age groups.
New Horizon #4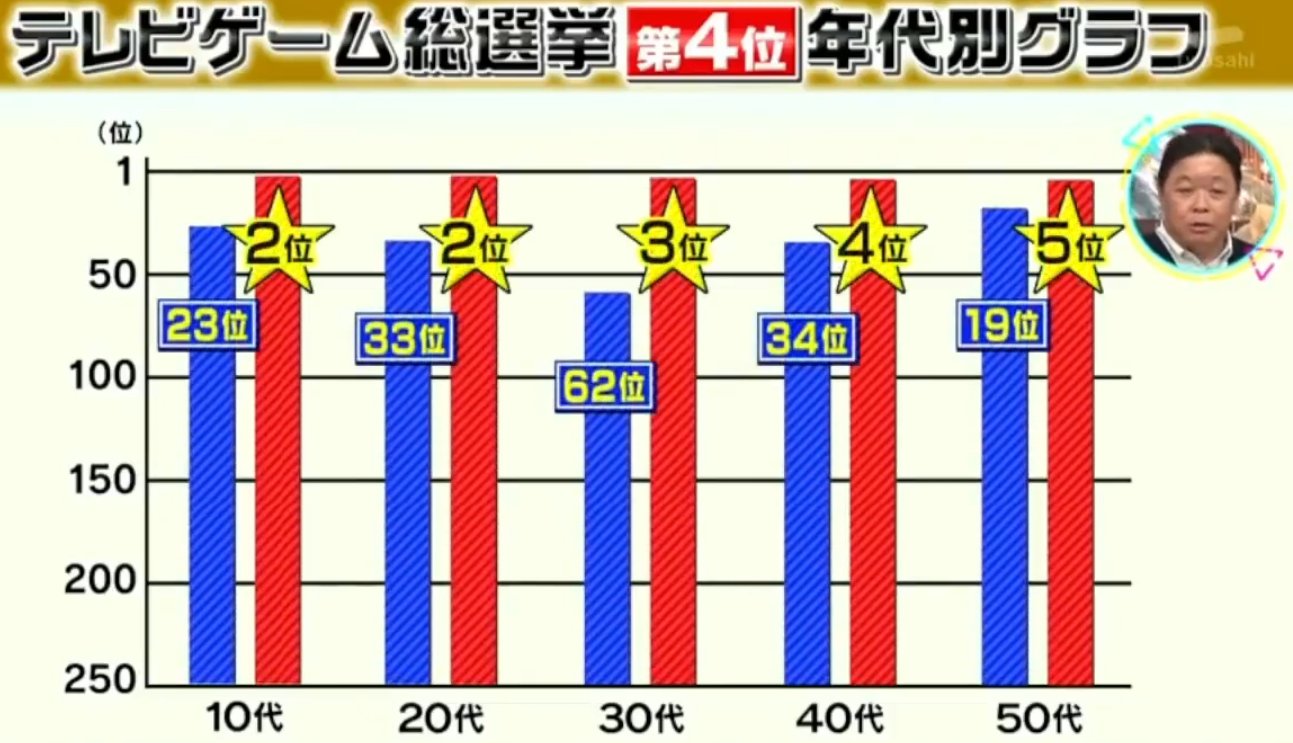 #2 game among teenage girls
#2 among 20-30 y/o women
#3 among 30-40 y/o women
#4 among 40-50 y/o women
#5 among 50+ y/o women
Splatoon 2 #5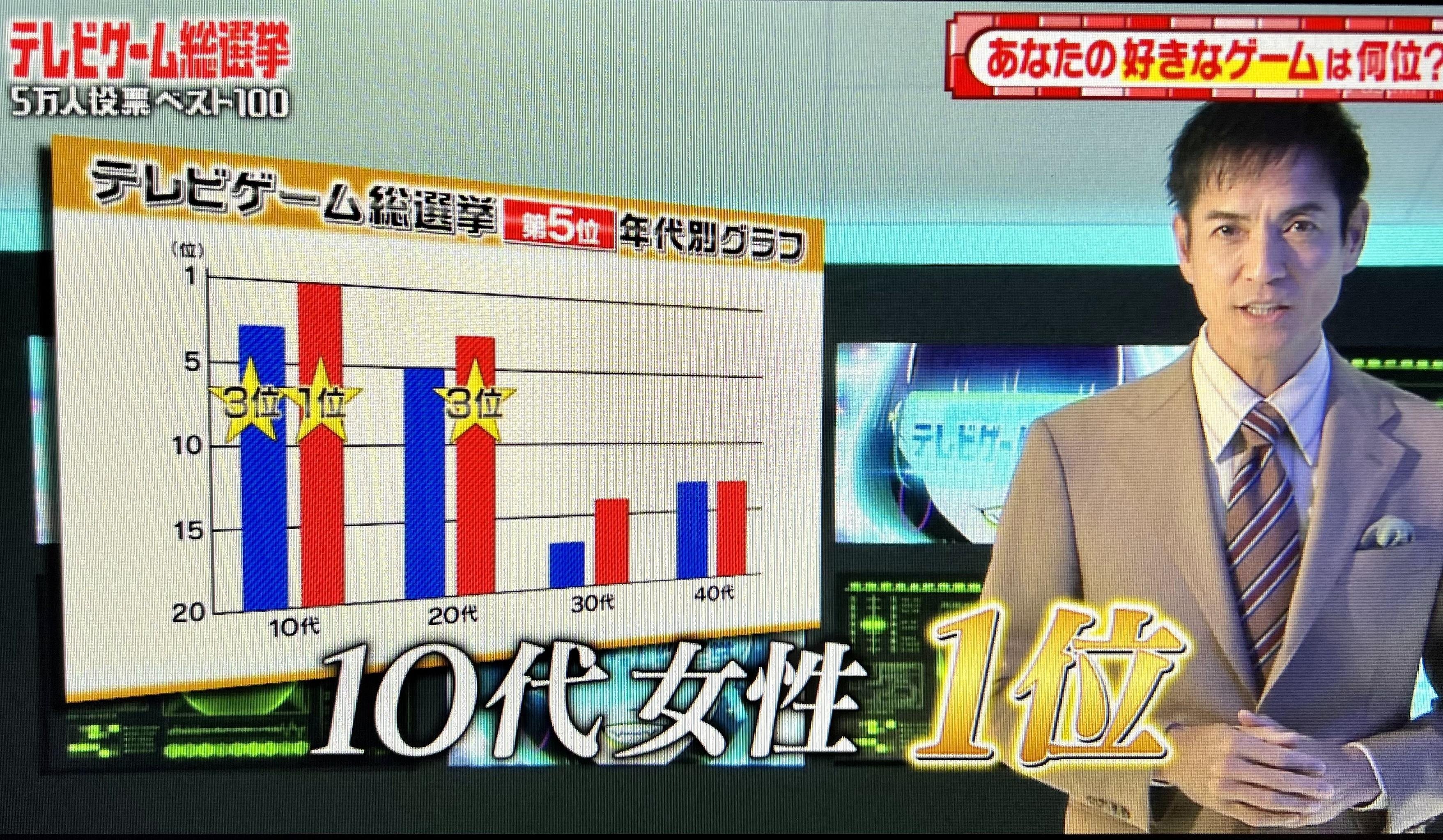 #1 game among teenage girls
#3 game among teenage boys
#3 game among young women
Splatoon #21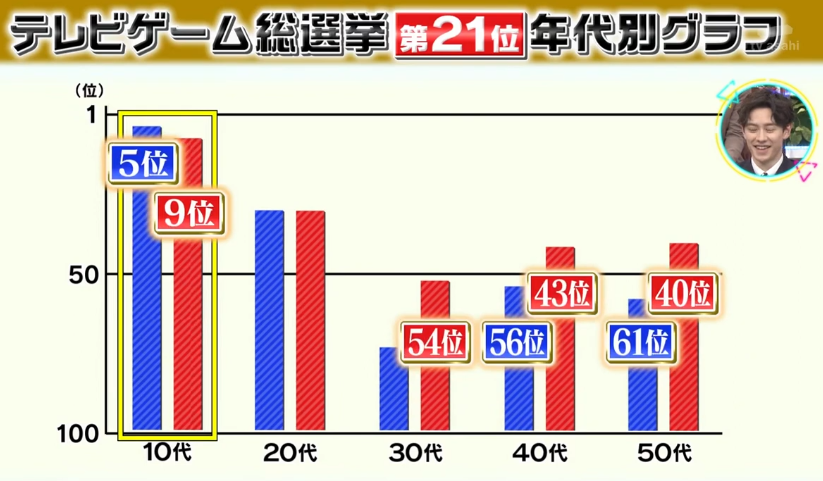 #5 game among teenage boys
#9 game among teenage girls
Top 30 among young women & men
Now consider what I mentioned earlier regarding Splatoon 2 not fully realizing it's potential especially in light of the new audiences that picked up Switch due to New Horizon:
It's a massively popular multiplayer IP but it's difficult to get into a game where the vast majority of players are ahead of you in terms of skills, experience & unlocked gear without additional incentive. This is why I wasn't surprised that it didn't see massive increase due to Animal Crossing: New Horizon launch despite both games being massively popular across the same demographics(young people and especially women). This is where Splatoon 3 comes in
For a lot of new Horizon Audience this will be the first time they can pick-up Splatoon and face a lively community of other newbies, this needs to be highlighted as the popularity among younger females likely will lead to popularity among older ones that have bought a Switch due to the New Horizon.
It's very likely that this will give Splatoon 3 an entirely new audience to sell-to as I guess most people who bought Switch in the 2017-2018 period were either hardcore fans or young kids among whom the game remains
HUGE
.
STILL TO COME....


SPLATOON 3 DIRECT, GLOBAL TESTFIRE, GLOBAL TOURNAMENT & PREORDERS (TBR)
Finally we have to consider that so far we've only received a taste of what's to come - I will update this Thread as we begin to really start to see Marketing for Splatoon 3 start to ramp up. We can expect several things:
Splatoon 3 Direct - next two months
First thing that will come will be the Splatoon 3 direct, this will focus on the game play changes they've implemented. We've only scratched the surface so far with the PVE - Salmon Run returning, haven't seen much of the single player and have seen limited things from the multiplayer. However there is definitely more cooking and a lot of will be revealed and this will mark the start of the marketing cycle dedicated to the game.
Global Testfire - shortly after the direct
Splatoon 3's success will stem from a hype Testfire that will allow the 20 million Switch audience to try it out, hell it might even tempt the Wii U diehards who are still active on Splatoon 1.
Pre-orders - shortly after the direct
Likely to start shortly after the direct, a good sign will be if Splatoon 3 straight away claims top Spot on COMG and Remains in the Top 3 Software on Amazon.co.jp from the time the pre-orders start.
Global Tournament - around E3
Much like Splatoon 2 we can expect a Global Tournament with the best teams from each region to be organized by Nintendo. Maybe the only thing that can stop it's global nature is COVID but we will see how things progress.
NSO Expansion & Ongoing Support
I believe large scale support will continue for much longer than both Splatoon & Splatoon 2 as part of the NSO Expansion. This remains to be seen but this is my expectations, perhaps it was too early for Nintendo to afford long-term support of Splatoon 2 due to other priorities but Splatoon 3 will get a lot more priority in order to ensure people are subbed long-term to their Online Services. Especially in Japan where it will have it's break-out moment and enter the history books.
Looking forward the results, I'm on the 10 million+ Splat3-train
Last edited: