Now available in 4k
Member
StarCraft is a legendary franchise that defined it's genre. It is also a founding father of esports. A monster of an IP with a three-part sequel, multiple books and merch en masse.
It was a sign of things to come in the industry although way ahead of its time.
But how did we get to that point? Time to make a journey back over 20 years ago and follow the makings of a small company hitting it big multiple times in a row to become a juggernaut of the industry.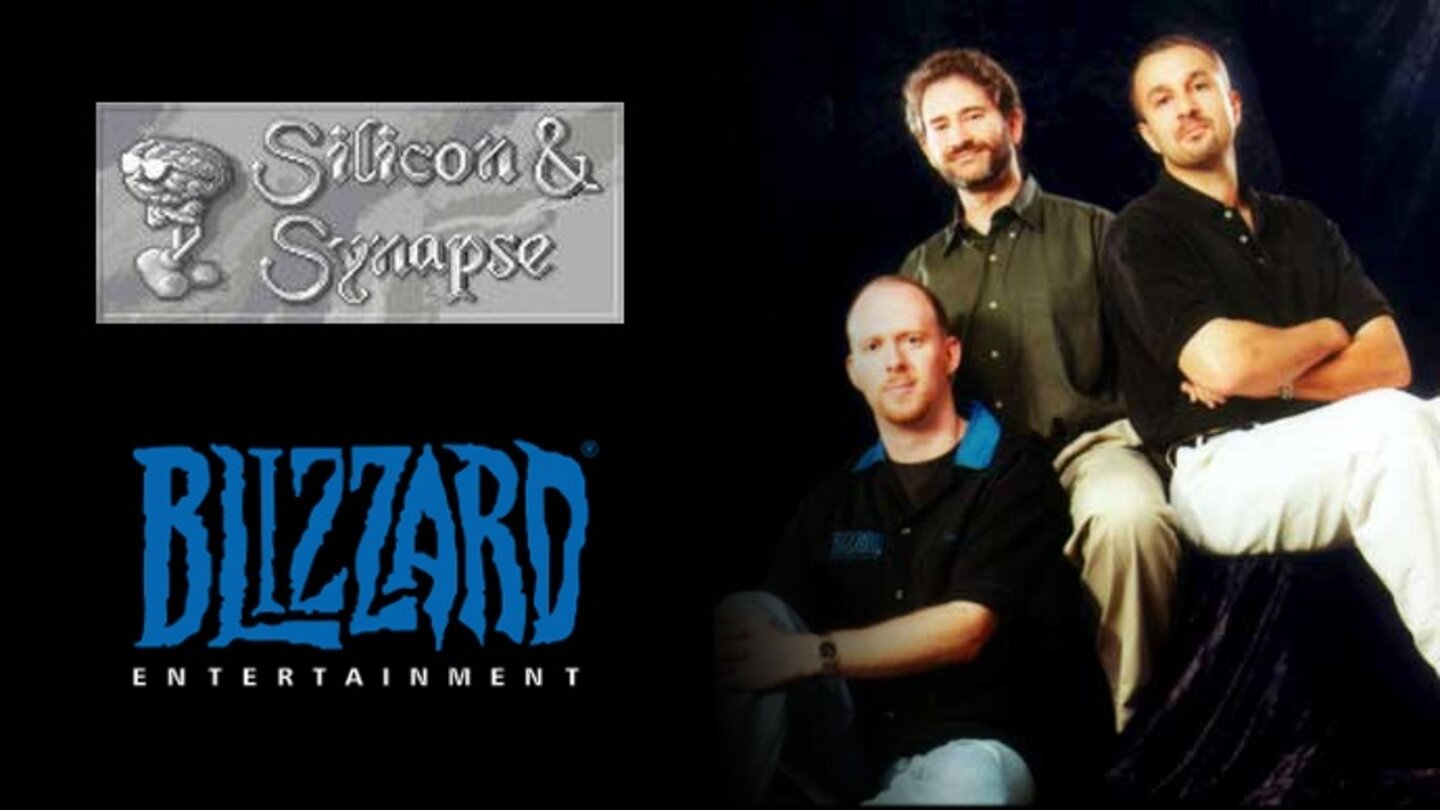 CONTEXT
"Blizzard Entertainment" emerged in 1994 after a multi-year struggle rebranding and aquiring naming rights for the development team originally called "Silicon & Synapse". Known for many decent but not exceptional multi-platform games they managed to secure financial backing through an acquisition and wanted to make use of that money by taking the risk of not only switching into a new genre but also wanting to publish that new title by themselves.
The risk, now known as "Warcraft: Orcs & Humans" released in November 1994, paid off surprisingly well
selling over 100k
units in it's first year.
Blizzard took something important from Warcrafts success as stated in a later post by founder Frank Pearce:
"It wasn't the numbers we sold that made us realize we had done something special with Warcraft. I think it was the play experience. Warcraft was really fun to play. It had a different look and feel from the other games out there. It was more like a cartoon. I hadn't seen anything like it before. It was amazing and just so damn fun."
And with that the hunt to improve on that fun begun and resulted in the even bigger hit sequel "Warcraft II: Tides of Darkness" in December of 1995, which became Blizzards
first million-selling title, doing so in its first year, with a total of 3M sold in its lifetime.
In the span of only two years Blizzard went from minor partner of several publishers to one of the biggest names in the RTS genre. But with that there also immediately came the pressure of "how are you going to follow this up?"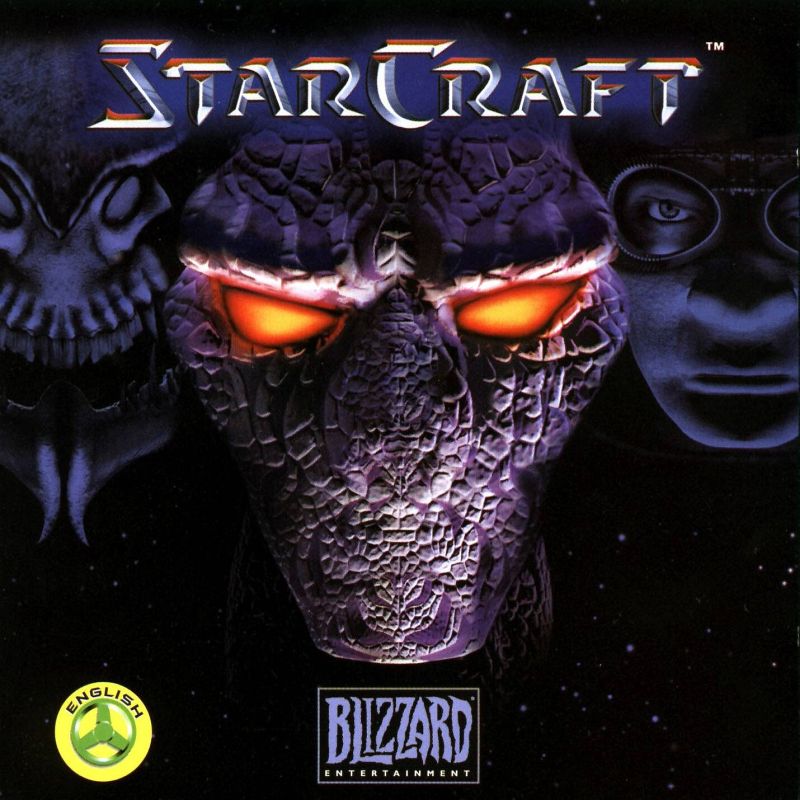 STARCRAFT
Unsurprisingly Blizzard started work on that next RTS title right away and, using the WC2 engine, quickly created a prototype to be shown at E3 1996. Instead of another sequel they wanted to create a new universe in a new setting, switching from Fantasy to Sciene-fiction.
However reception for that prototype was less than stellar with the game being criticized as just a "Warcraft in space"
(Screenshot of the original E3 1996 demo)
Taking that feedback to heart Blizzard decided to completely overhaul the project. The engine got heavily modified, the art-style reworked, camera perspective changed. The changes were many and caused further technical problems, which cause the games release to get pushed back again and again.
It also became the debut of Blizzards film department producing high-quality cinematics and evolved into the biggest and longest project Blizzard had ever done.
This was a stark change to the sometimes only half-year development cycles that Blizzard has had previously. But the team was chasing the fun and quality that had defined their last two games and was willing to take the time needed to achieve it. Soon™
It took Blizzard over 2 years of development but on March 31st 1998 they were finally able to ship the much anticipated StarCraft to the world.
But at this point we can't go into the sales and legacy section just yet because the development journey of StarCraft is not quite finished.
Soon after release Blizzard announced three expansion packs, two outsourced and one made by their own studio as they had done previously with WarCraft 2.
STARCRAFT: BROOD WAR
Development of the expansion pack went very smooth as it was an evolution of the basis they had built. The same team that developed the base game managed to get the expansion out in the same year on December 18th 1998. While the outsourced expansion packs were only met with mediocre reviews, Broodwar was the polish on the rough diamond that Blizzard managed to create.
It doubled the campaign missions, upgraded the scripting for those missions and added essential new units that fixed balance problems and brought new dynamics into the war of the three factions Protoss, Terran and Zerg.
The outsourced expansion packs (Insurrection and Retribution) are mostly a forgotten part in history, while Broodwar became so integral that when nowadays people talk about StarCraft they almost certainly mean StarCraft: Brood War.
SALES & LEGACY
StarCraft (without Broodwar) became another smash hit right away.
Shipping 1M for launch (600k of that in the USA),
getting widespread praise and earning multiple awards. The game lived up to the hype that had been building for the past years. It further increased in sales becoming the
best-selling PC game of 1998 with more than 1.5 million copies sold worldwide
.
But there was also something brewing that would turn out bigger than Blizzard could have ever expected. Far away from their biggest market, the United States, in a country only 1/6th of the population StarCraft quickly rose in popularity.
STARCRAFT IN SOUTH KOREA
South Korea suffered in the 1997 Asian financial crisis. International funding and restructuring were unavoidable for the country. Most households income reduced as a result, unemployment rose.
The restructuring slashed funding of community centers and in their place a culture of internet cafès, known as "PC Bang" started to form. Helped by a government project in the early 1990s where South Korea made investments to develop broadband internet throughout the country.
In those locations people were able get cheap access to a PC with internet connection that also opened the possibility of online gaming.
StarCraft released at an opportune time and, as popular game in the US, found its way into the PC Bangs despite having no Korean localization.
The game also came with a map editor that allowed for the creation of all kinds of custom game modes and maps as well as Battle.net online features which made it easy to find and challenge players that were online in other PC Bangs throughout the country.
As a social gathering spot StarCraft became an integral part of youth culture and this also accelerated the competitive scene in SK.
It was a perfect storm of people looking for a business opportunity had the possiblity of opening a PC Bang. Young people and people out of work could meet up with their friends and play for pretty cheap and Starcraft as a fun and challenging game fit right in there.
The number of PC Bangs exploded, same with StarCraft sales in South Korea.
(PC Bang)
Tournaments got organized and viewed at first locally but it then spread to more and more people throughout the country. Soon sponsors got involved which led to the creation of professional players, teams and leagues. The Korea e-Sports Association (KeSPA) got established by the Ministry of Culture, Sports and Tourism in 2000. The subsequent rise of StarCraft as an esport in South Korea was meteoric and led to TV broadcasts of big name tournaments with hundreds of thousands of dollars in available prize money.
(The scale of competetive StarCraft in South Korea)
The game was a major player in South Korean entertainment for a decade, being part of the programming of three TV channels that covered professional gaming. It stayed popular after it's sequel StarCraft 2 released, but suffered after a Match-fixing scandal became public in 2010 and the release of other newer esports games, most notably League of Legends, pushed it more into the background.
There still is a very dedicated professional StarCraft scene in South Korea that enjoyed a bit of a renaissance after Blizzard released "StarCraft: Remastered" in 2017 which basically only updated the visuals, sounds and online functionality because the fan-base was strictly against any gameplay changes. (Remastered also got an official cartoon overhaul in 2019)
Professional tournaments run to this day but in a smaller scope than its peak around 2007.
It has to be mentioned while the game is beloved in South Korea, Blizzard itself had a much harder time with that market. Many disputes over piracy and broadcasting rights were had over the years and the situation got more intense with the sequel.
The last known figure for StarCraft is
more than 11M copies sold by February of 2009
with
over 4.5M of those sold in South Korea (since 2007 where SC WW was at 9.5M).
It created a hugely successful IP, that got a dozen novel adaptations, merchandise, a board game, action figures, model kits and of course a multi-part sequel. It is one of the parts of the RTS golden age in the early 2000s.
It was the right decision by Blizzard to not be content with making WarCraft space and taking the time needed to make a truly unique and amazing experience. But they also got very lucky and stumbled into becoming a pioneer of esports, something that nobody would have predicted at the time. Which is something the game was not designed for. It was a competitive game for sure but never envisioned for professional levels of play.
It is close to impossible that we will ever see such a specific set of events happen again. For StarCrafts massive successs in South Korea there were just too many factors that came together.
While PC Bangs can still make games popular it will likely be a much more an effect of smart marketing. StarCraft just kinda stumbled into that all.
In the span of a few years Blizzard became immensly famous, beloved by fans and also quite rich. They were already able to afford the extended development time of StarCraft, acquired the company Condor and their IP Diablo and named them Blizzard North. The company was on a golden streak pumping out one success bigger than the previous. Which makes it harder to learn the right lessons for your next ventures. Which is where I leave this part of Sales Story as I will also be making another for StarCraft II and it's success but also much more troubled legacy.
Last edited: