Member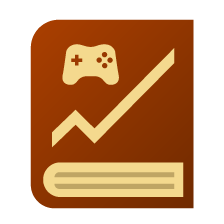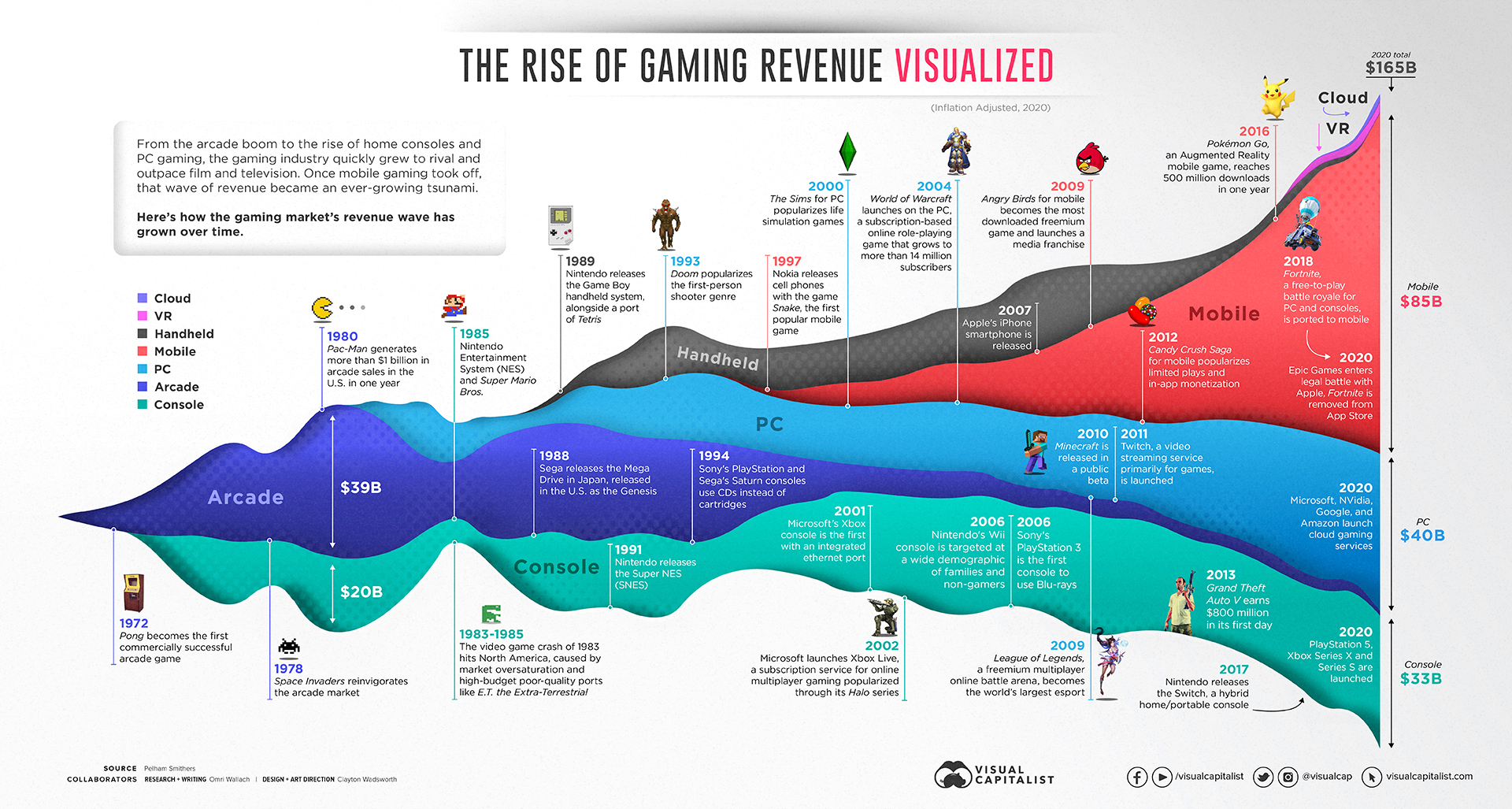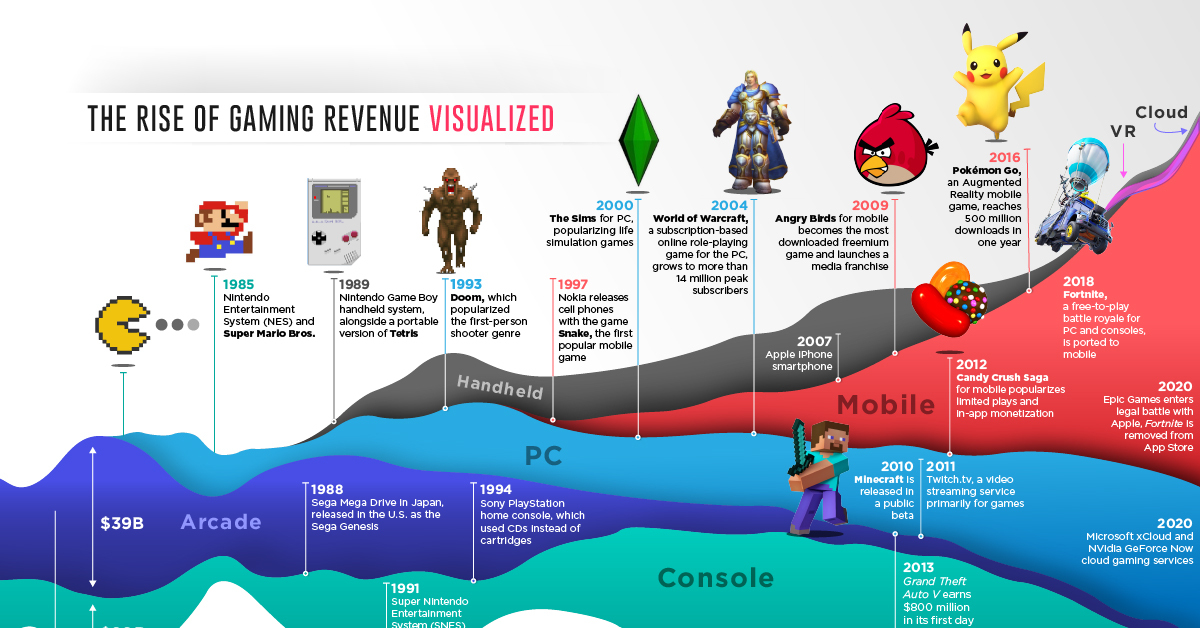 Visualizing 50 years of gaming history, from the first wave of arcades and home consoles to a tsunami of mobile gaming.

www.visualcapitalist.com
The industry has proven resistant to economic recession, piracy, pandemics and inflation. What, if anything, could trigger another crash?
I think there have been different types of crashes going on in the industry throughout it's history. Trends and budgets impact the number and variety of games being produced. Indie scene has done much to improve the situation but the big investments are made chasing fads. If there were a drinking game based around the phrases, "rouge-like", "metroidvania", "souls-like" and "open-world" there would be no survivors.
(Pre-Switch/Covid)
The story of the post-crash game industry is the story of Nintendo and somehow being able to weather anything that comes their way to varying degrees of success. So I think as long as they are around the crash wouldn't be permanent. Just need to keep Miyamoto distracted.
PlayStation has settled into a groove that would be hard to dislodge them from. It would take Sony management letting Jim Ryan go unchecked long enough to dive into the deepest recesses of his excess for there to be a disaster that would put them at risk.
I don't think of Game Pass or even Xbox as untouchable in the grand scheme of things. Microsoft is making enough money to maintain several loss leaders but even if leadership changes and the blanks checks go away their association with PC gaming will always be their saving grace.
The lack of ownership and permanence hasn't hampered mobile gaming so I think GAAS and streaming are a match made in Wall Street. There are enough surface level consumers living moment to moment to make it a good business model once infrastructure catches up. In my opinion this segment is the most likely to crash due to it's over-dependence on large audiences and constant engagement. It is to interactive media what newspapers and social media websites are to the printed word.
Because of it's share of the overall pie if the GAAS bubble bursts it would clear out a whole room investors and make the market look like it would be headed towards oblivion.