Member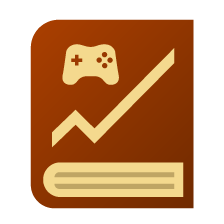 Infected with 'Xenoblade'. 御免なさい🙇‍♀️
It's almost a year since we last had a poll like this (you can see the results
HERE
). Since things have been heating up lately with both Jeff Grubb hinting at things and a Chinese factory worker, who previously correctly leaked stuff, got removed by Nintendo, I think it's time to gauge once more what the current Install Base-consensus is on the Switch 2's launch date - if there even is a consensus.
Feel free to talk about each others' launch date speculation in here, but for any further debate I'd like to point you to our
Switch 2/Pro/Deluxe reveal-to-release speculation
-thread where you can go in-depth with anything you wanna talk about in terms of Nintendo's nextgen-system.
-------------------------------------
-------------------------------------
Chinese factory leaker:
As a reminder, the leak said the patch was releasing alongside DLC2, not that either of them were releasing alongside the hardware. So whatever winter 2023 or early 2024 means or whatever date it ends up being, that would just be a maximum date for the hardware launch, and it could happen any...
famiboards.com
Jeff Grubb on Switch 2: